Author: Ian French
Photographer: Ian French
Since 1961 annual training events have been organised by the NATO Tiger Association. The training applies NATO standards bringing together Allied and Partner aircraft for two weeks of flying in highly sophisticated, challenging scenarios. The multinational and joint training environment further increases flying skills, strengthens international relations among squadrons and promotes the NATO Tiger Association's traditions.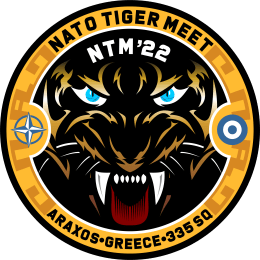 Typically each NATO member has one or more Tiger squadrons and these squadrons are invited to participate each year.  In addition, the hosting of the event is rotated amongst the member squadrons.  For 2022 Araxos Air Base in Greece is hosting the event for the first time.
The event runs from 9th May to 20th May 2022 and involves more than 60 aircraft and helicopters and 1,000 personnel participating in a two wave campaign of Composite Air Operations covering a wide spectrum of the modern air warfare (Defensive/Offensive Counter Air, Air Interdiction, Dynamic Targeting, TST Targeting, Suppression – Destruction of Enemy Air Defense, APCLO, APCMO) and supported by the NATO AWACS.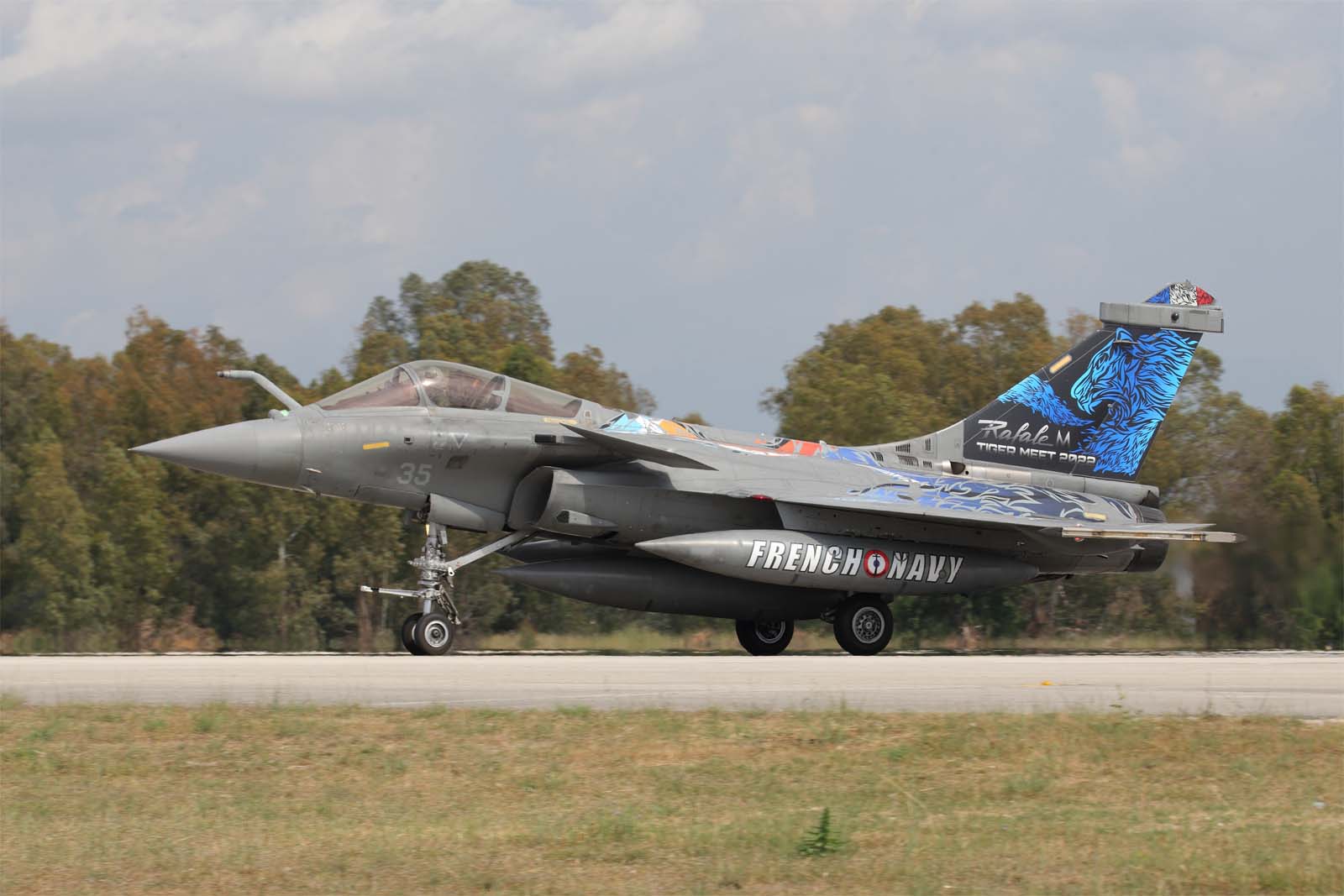 Participants based at Araxos were:
335 Mira, the based host unit, with F-16C & F-16D
31 Smaldeel from Kleine Brogel, Belgium  with F-16AM
12 Flotille from Landivisiau, France with Rafale M
Escadron de Chasse et d'Experimentation 01.030 and Escadron de Chasse 03.030 from Mont de Marsan, France with Rafale B & C
12 Gruppo from Gioia del Colle, Italy with F-2000 & F-2000A
11 Staffel from Meiringen, Switzerland with FA-18C
Ala 15 from Zaragoza, Spain with EF-18M & EF-18BM
221 Vrl from Namest, Czech Republic with Mi 35
Visiting but not participating:
Esquadron 301 from Monte Real, Portugal with F-16AM
TaktLwG 74 from Neuburg, Germany with EF-2000(T)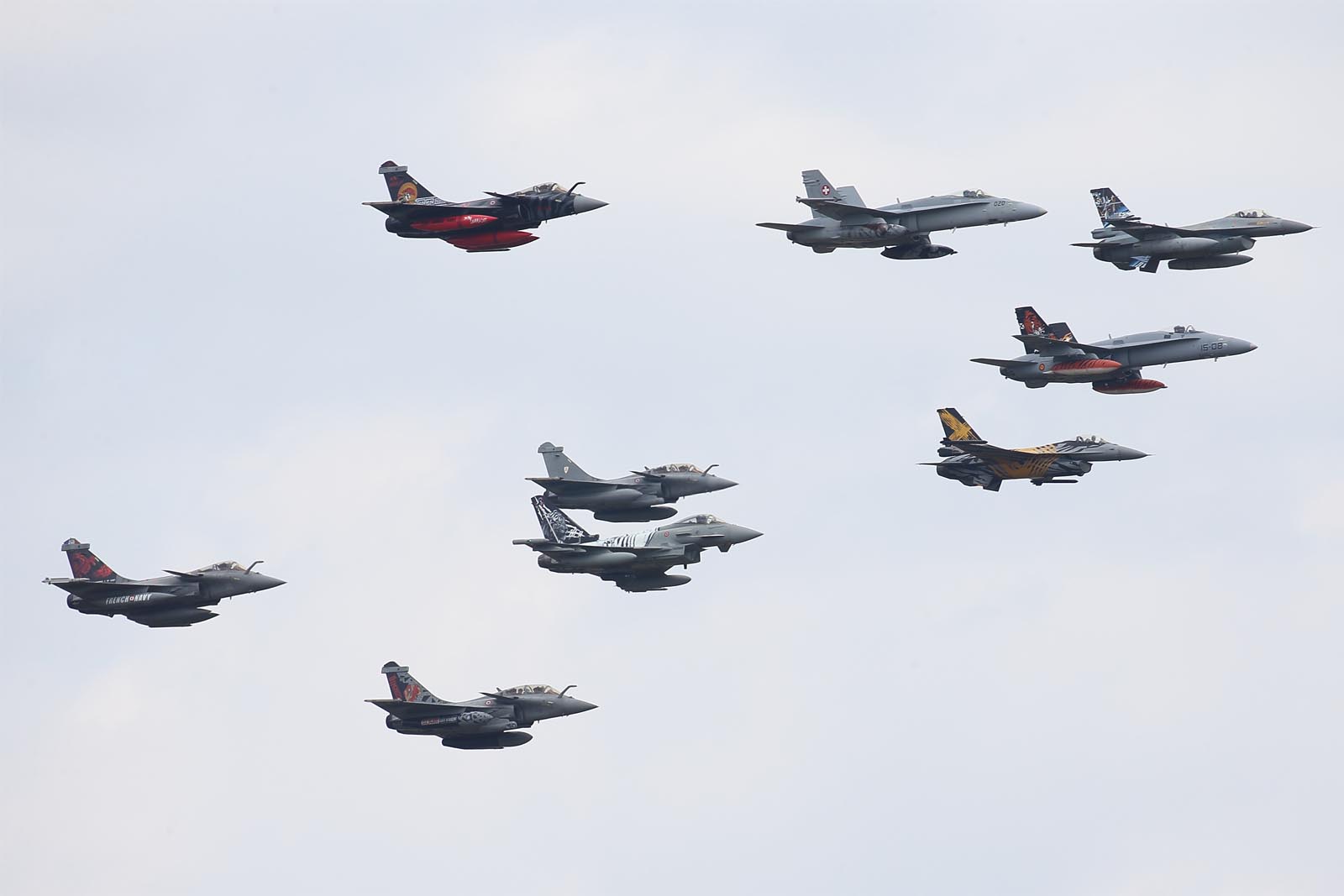 External participants:
4 Flotille from Lorient, France with E-2C
330 Mira from Nea Anchialos with F-16C & F-16D
331 Mira from Tanagra with Mirage 2000-5
336 Mira from Araxos with F-16C & F-16D
338 Mira from Andravida with F-4E(AUP)
340 Mira from Souda with F-16C & F-16D
341 Mira from Nea Anchialos with F-16C & F-16D
343 Mira from Souda with F-16C & F-16D
356 Mira from Elefsis with C-130H
358 Mira from Elefsis with AB205A
384 Mira from Elefsis with EMB-145H AEW&C
Aviation Press would like to thank the Defence Section of the British Embassy, Athens and 116 Combat Wing of the Hellenic Air Force for their assistance and hospitality