Welcome to Aviation Press
Aviation Press Limited, established in 2011, is a company specialising in military aviation photography and reporting. Its photographers and journalists, with over a 100 years of military aviation experience between them, have had hundreds of photographs and articles published. This website showcases some of that work.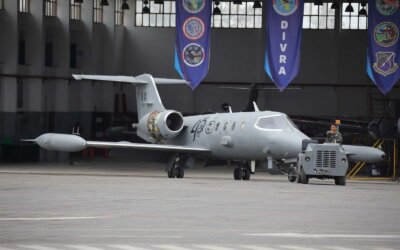 Author & photographer: Ian FrenchThe Dirección de Vigilancia y Reconocimiento Aérea (DIVRA) was established in 2015 to address the growing threat of drug trafficking and terrorism and to better organise the country's surveillance operations. It is based at Las Palmas...
read more