Author and photography: Ian French
The Naval Air Training Command conducts flight training of student pilots and flight officers and has its headquarters at NAS Corpus Christi in Texas.   The Command consists of five wings spread over the central southern states of America.  These wings comprise 17 squadrons.
Training Air Wing ONE (TAW-1)
Training Air Wing ONE (TAW-1) was commissioned on August 2nd, 1971 and is located at Naval Air Station Meridian in Mississippi.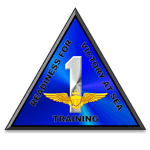 The mission of TAW-1 is to provide further training for newly qualified pilots in operational combat aircraft and is conveyed in the wing motto, "Readiness for Victory at Sea Through Training."  The instructor pilots at TAW-1 are comprised of personnel from almost every Navy and Marine Corps aviation community as well as several international military exchange pilots, bringing an enormous array of fleet experience to the training command.  TAW-1 is also tasked with training international military aviators from countries including France, Italy, and Spain.
Based squadrons are VT-7 Eagles and VT-9 Tigers flying the T-45C Goshawk with the tail code A.
Training Air Wing TWO (TAW-2)
Training Air Wing TWO (TAW-2) is located at Naval Air Station Kingsville in Texas and like TAW-1 is tasked with providing further training for newly qualified pilots in operational combat aircraft.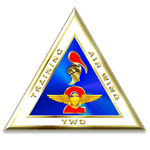 In the case of TAW-1 and TAW-2 pilots will normally progress to either the AV-8B or FA-18.  The Wing consists of approximately 250 student naval aviators, 75 instructor pilots, 80 civilian personnel, and 100 T-45A and T-45C Goshawk aircraft.
Based squadrons are VT-21 Redhawks and  VT-22 Golden Eagles flying the T-45A/C with the tail code B.
Training Air Wing FOUR (TAW-4)
Training Air Wing FOUR (TAW-4) is located at Naval Air Station Corpus Christi in Texas and was established in 1972.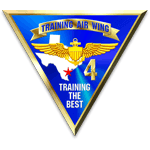 The wing provides basic flying training to student pilots as well as advanced training on multi engine aircraft.  Basic flight training is undertaken by VT-27 Boomers and VT-28 Rangers and intermediate and more advanced flight training is undertaken by VT-31 Wise Owls and VT-35 Stingrays.  Aircraft wear the tail code G.
TAW-4 has some 800 officers and enlisted personnel and more than 180 aircraft and simulators.  The training programme lasts 18 months and approximately 400 new pilots graduate each year.
Training Air Wing FIVE (TAW-5)
Training Air Wing FIVE (TAW-5) is located at Naval Air Station Whiting Field in Florida.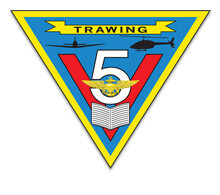 The wing is comprised of three primary fixed-wing and three advanced helicopter squadrons and trains aviators from the Navy, Marine Corps, Coast Guard, Air Force, and allied nations.  The Air Station has two airfields: the North Whiting Field for the T-6 Texan II and the South Whiting Field for the TH-57 Sea Ranger.
TAW-5 is responsible for an estimated 43 percent of the Chief of Naval Air Training Command's total flight time and over 11 percent of Navy and Marine Corps' flight time world-wide.  Over 1,200 personnel complete their essential flight training here annually.
Based squadrons are VT-2 Doer Birds, VT-3 Red Knights and VT-6 Shooters all flying the T-6B with tail code E and HT-8 Eight Ballers, HT-18 Vigilant Eagles, HT-28 Hellions and HITU all flying the TH-57B/C.
Training Air Wing SIX (TAW-6)
Training Air Wing SIX (TAW-6) is located at Naval Air Station Pensacola in Florida and is responsible for all aviator and Naval Flight Officer (NFO) training.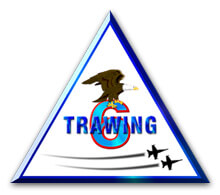 TAW-6 graduates approximately 300 students annually.  Primary, intermediate, and advanced NFO training is conducted in three training squadrons: VT-4 Warbucks and VT-10 Wildcats flying the T-6A and VT-86 Sabrehawks flying the T-39G/N all with tail code F.
Beech T-34C Turbo Mentor
The T-34C is a military tandem seat propeller driven trainer derived from the civil Beech 35 Bonanza which dates back to the 1940s.  The T-34C is the turbo version and this prolonged the aircraft's service life to around 60 years!   The aircraft was power by the Pratt & Whitney Canada PT6A-25 turboprop engine developed in 1973.   Sadly, it has now been withdrawn from service.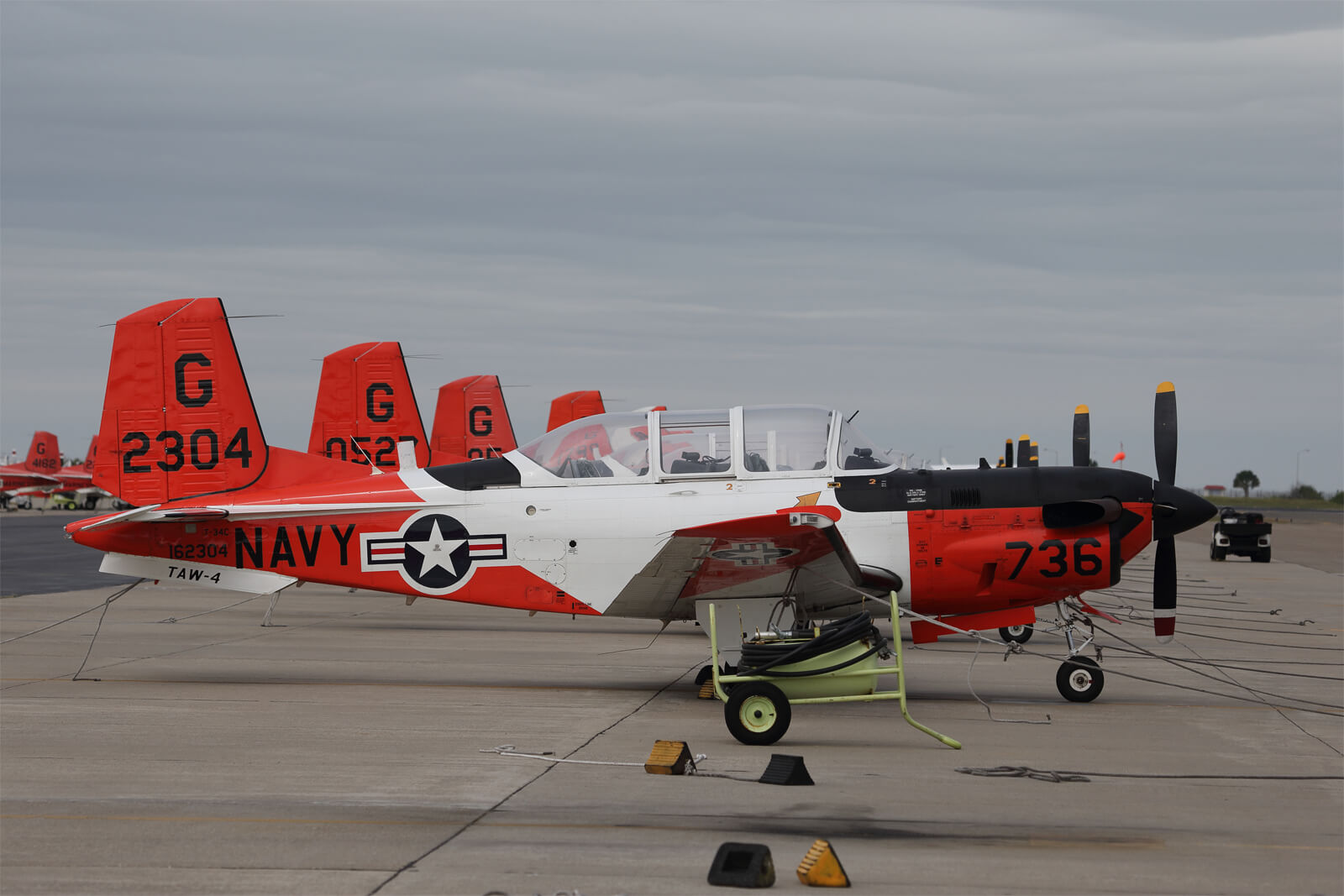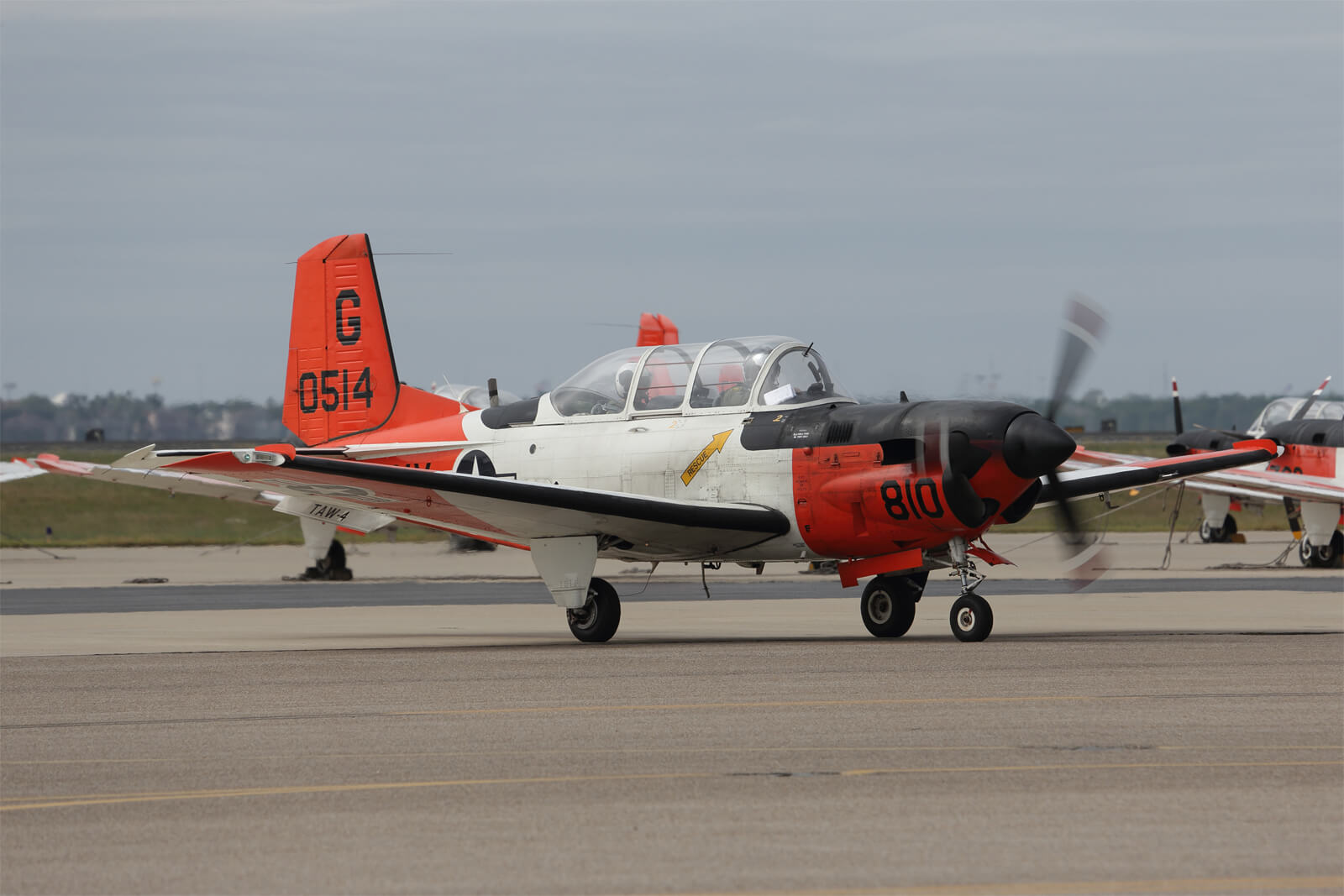 Beech/Raytheon T-6 Texan II
The T-6 is a very new aircraft in the US Navy inventory and replaced the long serving Beech T-34C which flew its last training sortie in April 2012.  The T-6 is a single-engine, tandem seat turboprop based on the Pilatus PC-9.  It has a reinforced structure and more powerful engine than the PC-9. As well as ejection seats.
Power is derived from a Pratt & Whitney Canada PT6A-68 turboprop engine developing 1,100 horsepower (hp).  TAW-6 used the T-6A model whereas TAW-4 and TAW-5 use the T-6B which features glass cockpit and Hands on Throttle-and -Stick (HOTAS).
The T-6 is used by the US Navy, and US Marine Corps, for primary and intermediate NFO training.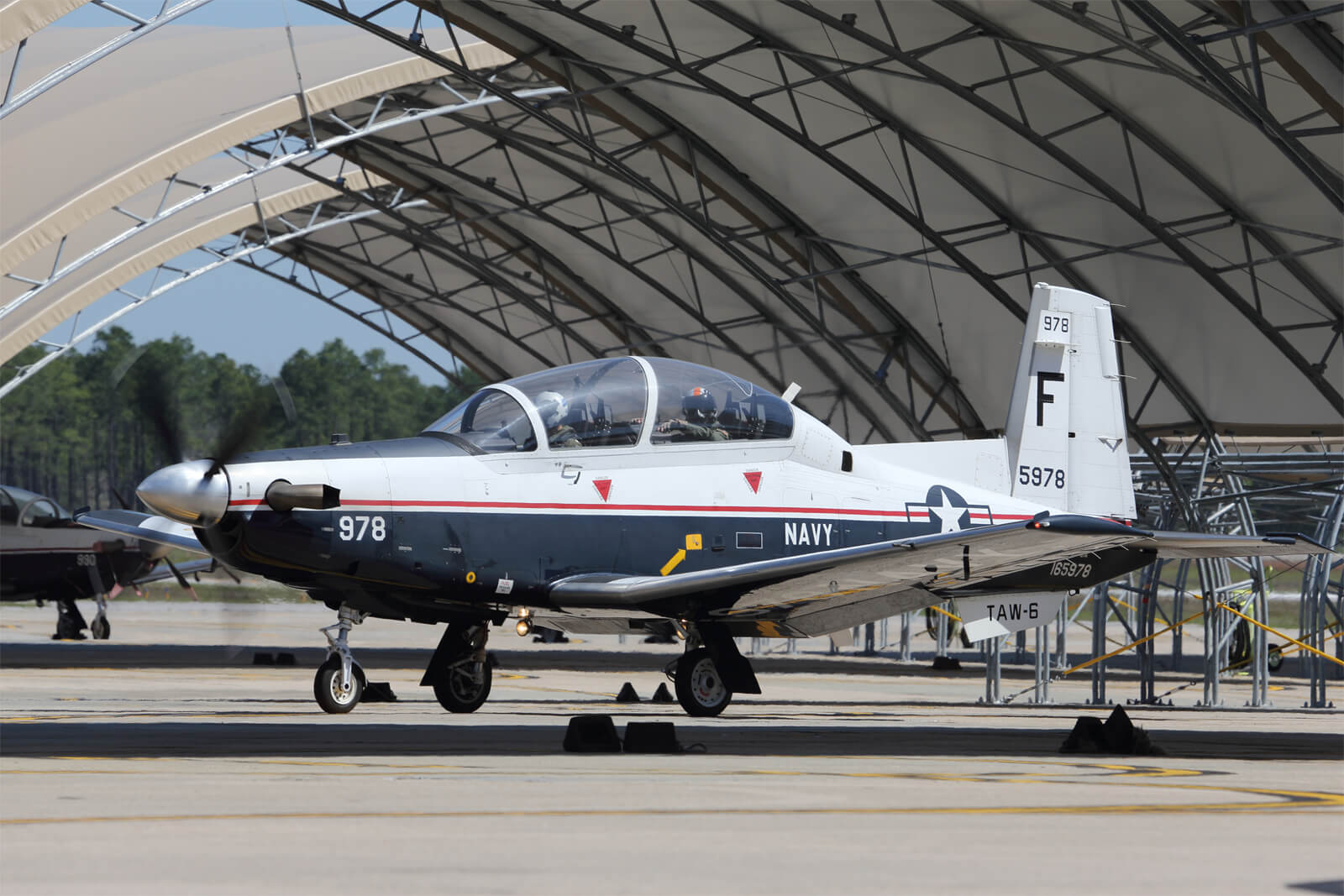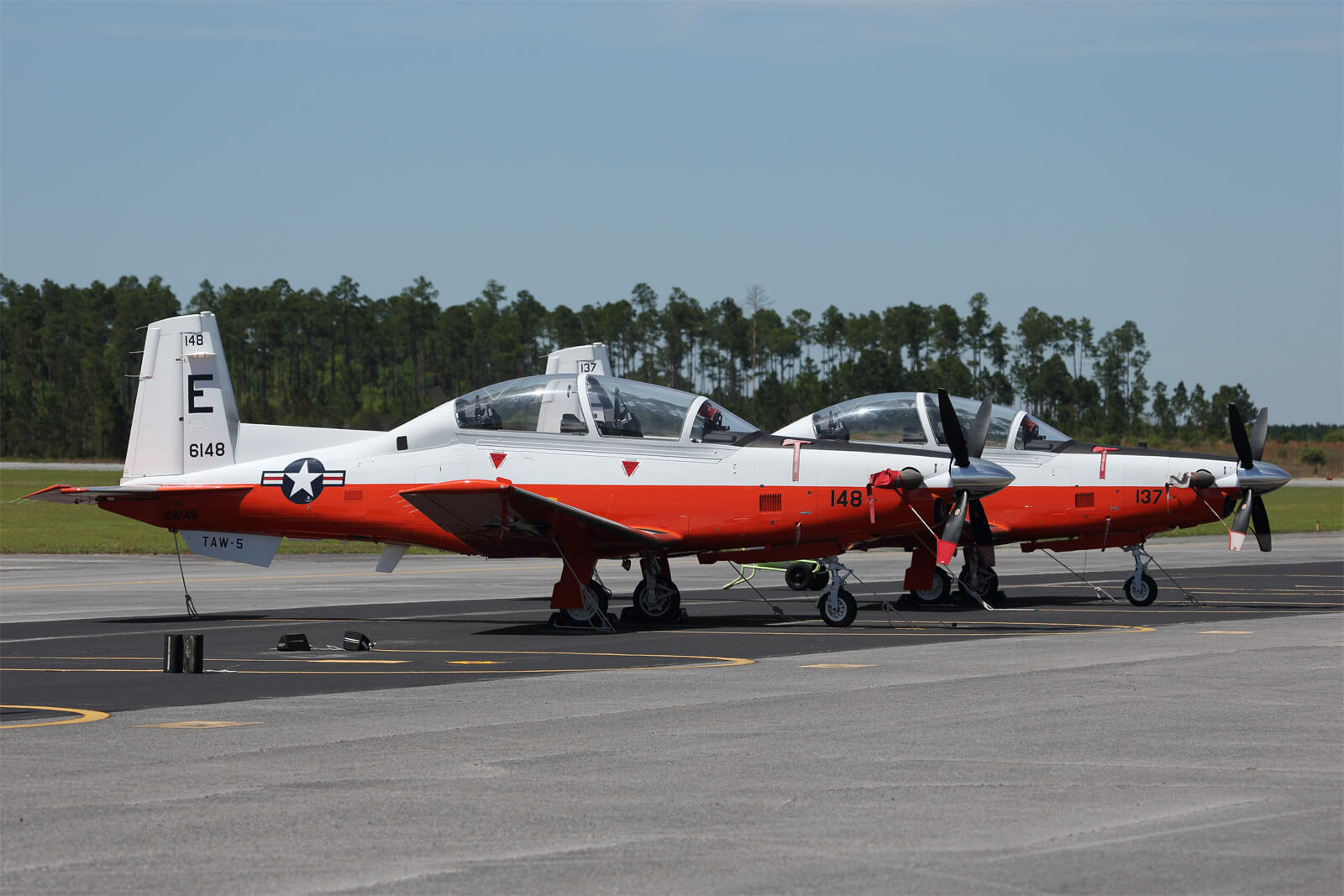 Rockwell T-39 Sabreliner
The T-39 is a mid sized twin engine business jet originally developed in the 1950s.  It requires a minimum crew of two although in training configuration it uses one pilot, one or two NFO instructors and two to three student NFOs or navigators.
The T-39G and T-39N are used in the NFO Strike and Strike Fighter training programme by TAW-6.  These aircraft have been used for many years for high altitude instrument navigation training, low altitude visual navigation training, bombardier training, electronic countermeasures training and radar intercept training.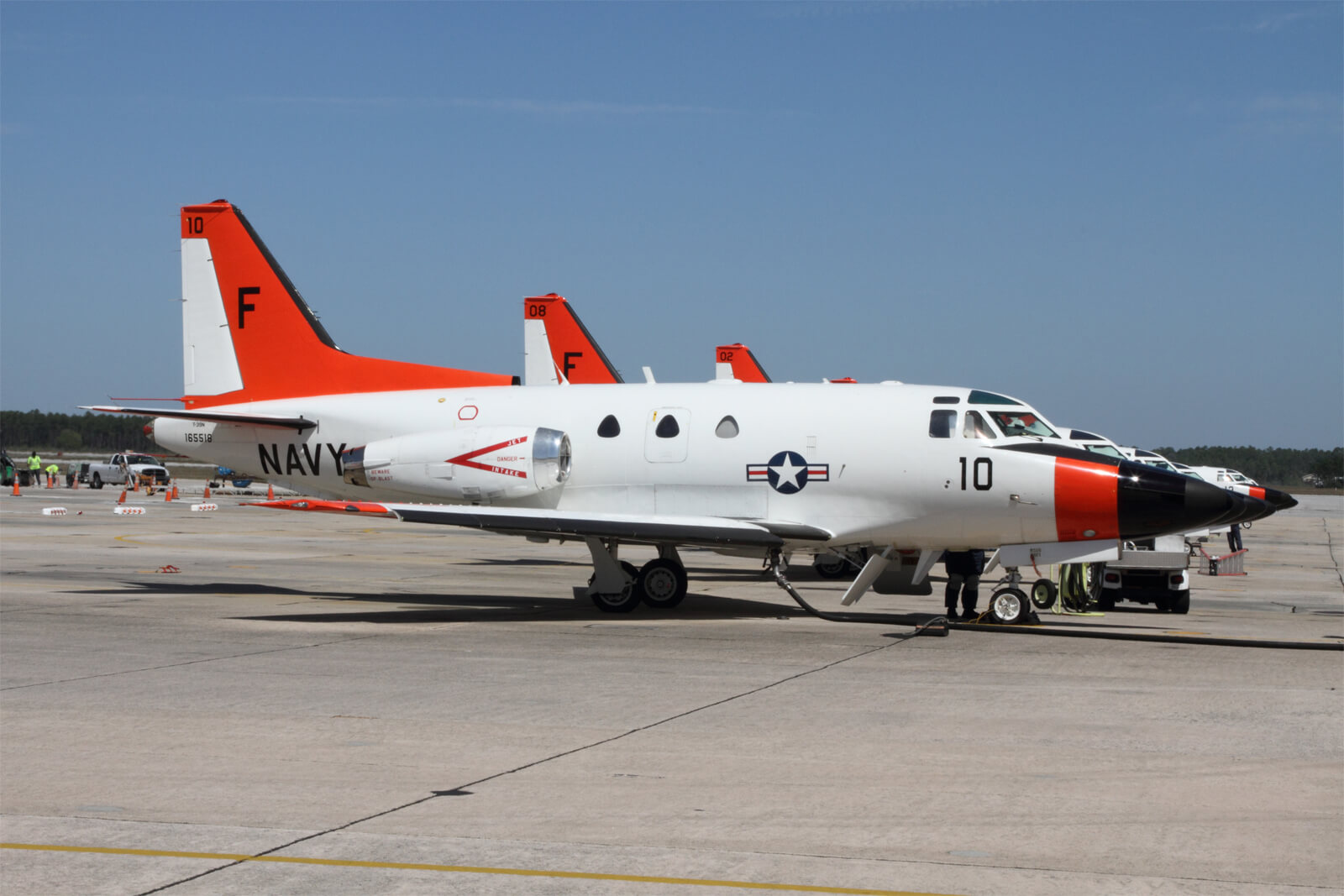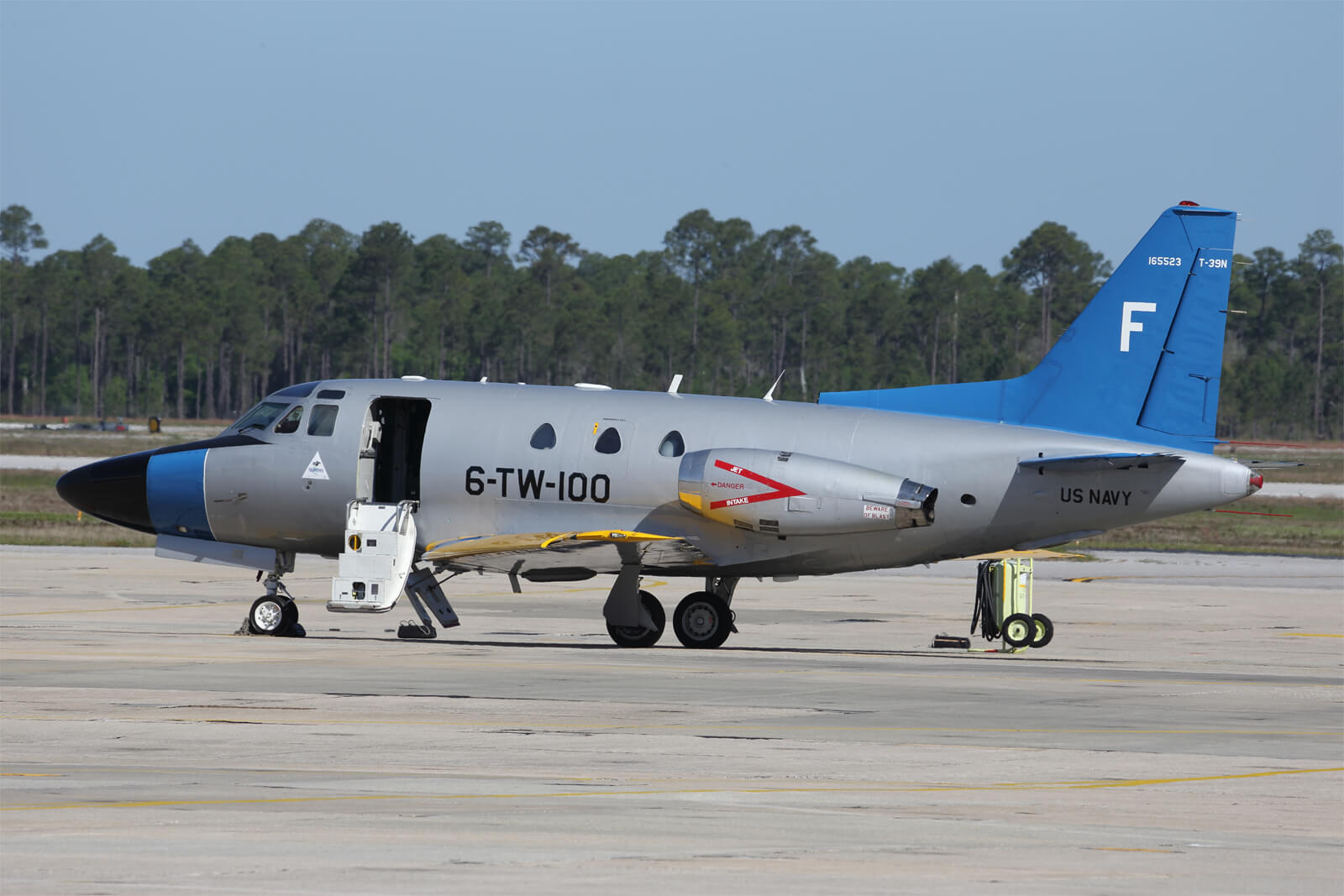 Beech T-44A Pegasus
The T-44A is a twin engine, pressurised fixed wing aircraft used for advanced turboprop aircraft training and intermediate C-2/E-2 training.  It is powered by two Pratt & Whitney Canada PT6A-34B 550 hp engines.  The aircraft is fitted with navigation systems and equipment which allow flying under instrument and icy conditions.
A typical training crew will comprise an instructor pilot, a student pilot and a second student pilot behind them.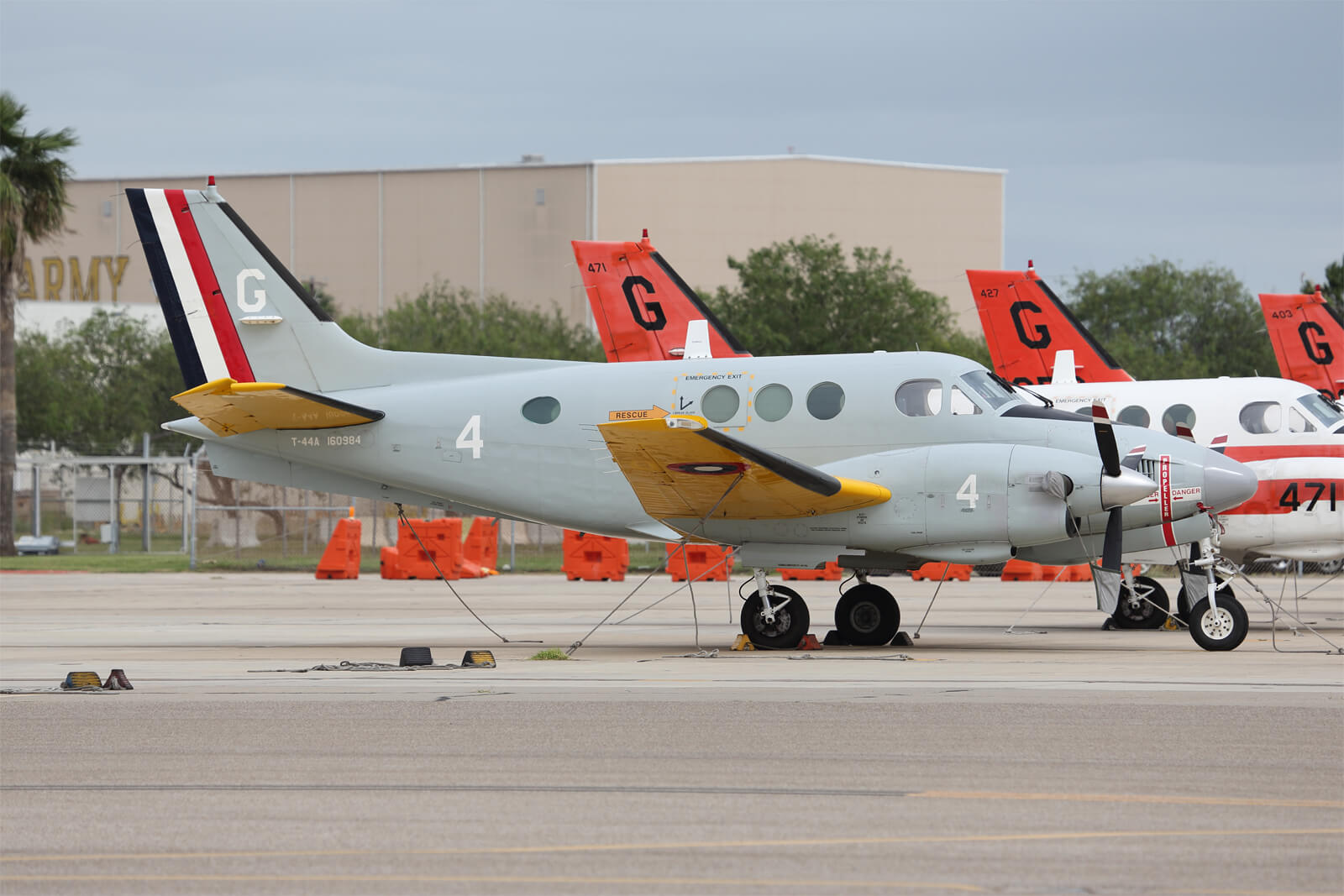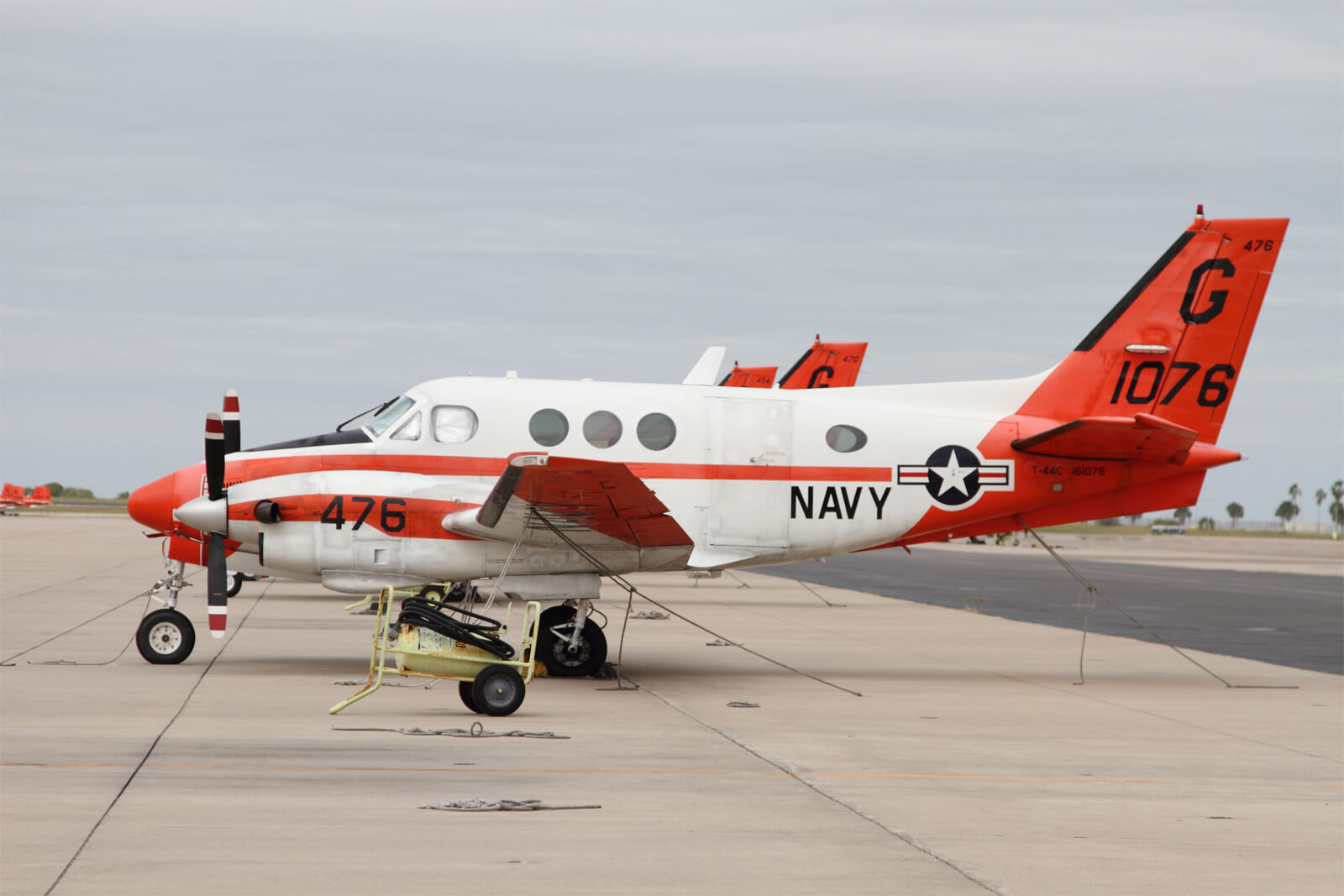 Boeing T-45 Goshawk
The T-45 is a tandem seat, carrier capable, jet trainer based upon the British Aerospace Hawk.  It is used for intermediate and advanced training for jet carrier aviation and tactical strike missions.  It is powered by a Rolls Royce F405-RR-401 turbofan engine which produces 5,527 pounds thrust.
Two versions are operated: the T-45A (delivered from 1991) which has an analogue cockpit and the T-45C (delivered from 1997) which features a glass cockpit.  The T-45A is being rapidly phased out.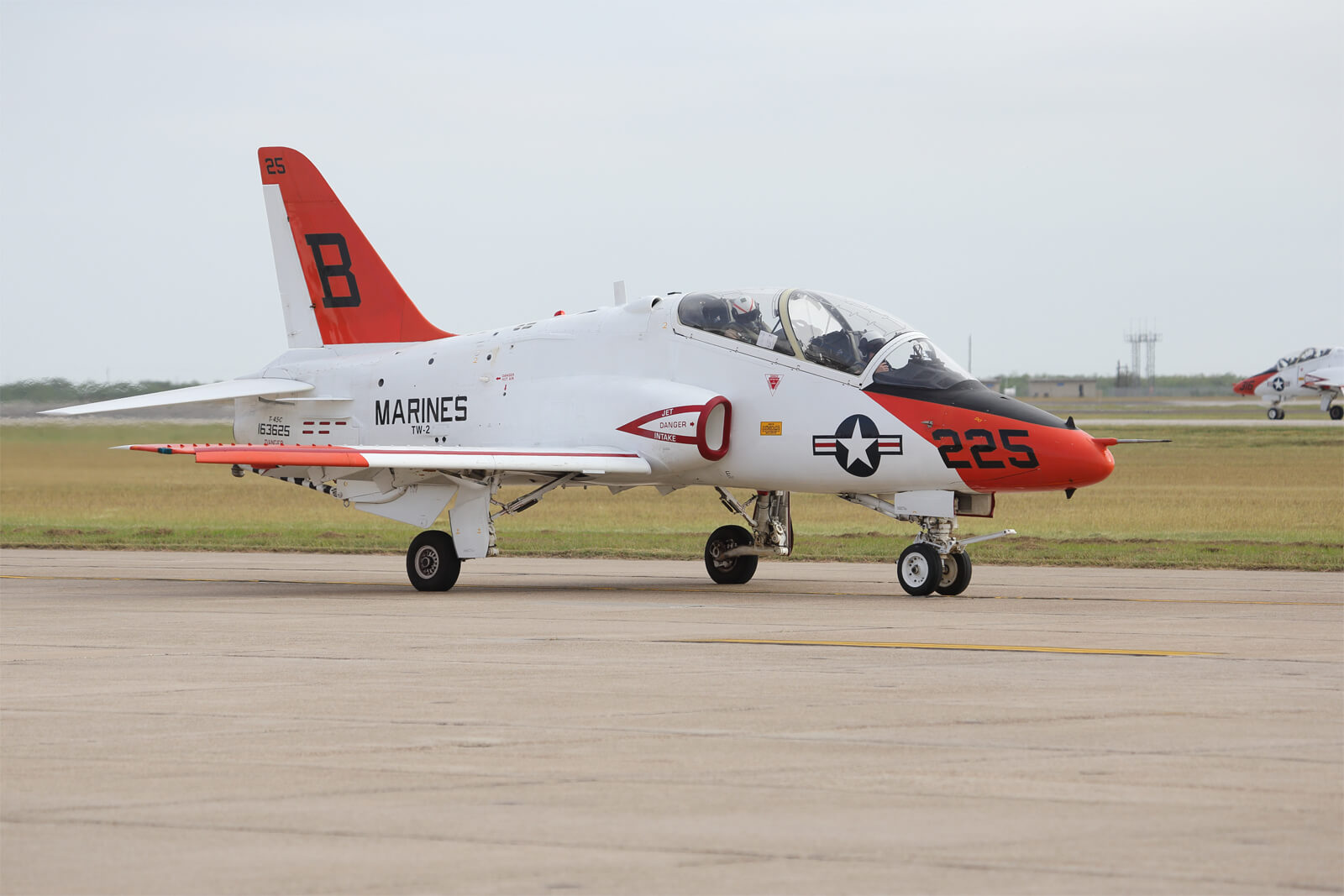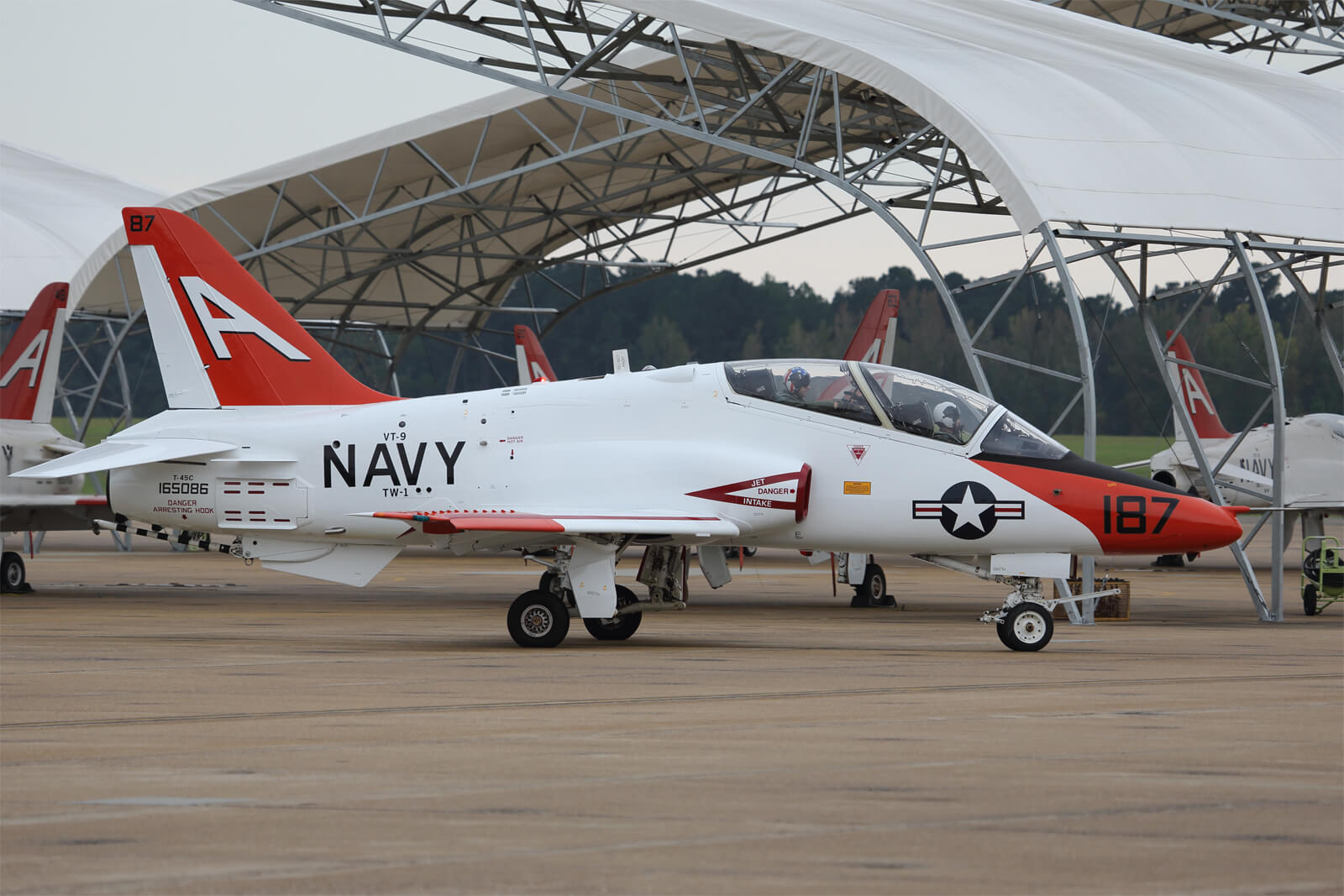 Beech TC-12B Huron
The TC-12 is the military version of the Beech B.200 Super King Air, which is a twin engine turboprop, pressurised aircraft powered by two Pratt & Whitney Canada PT6A-41 engines producing 850 shp each.  The aircraft fufills a very similar role to the T-44 but typically with only a single student pilot.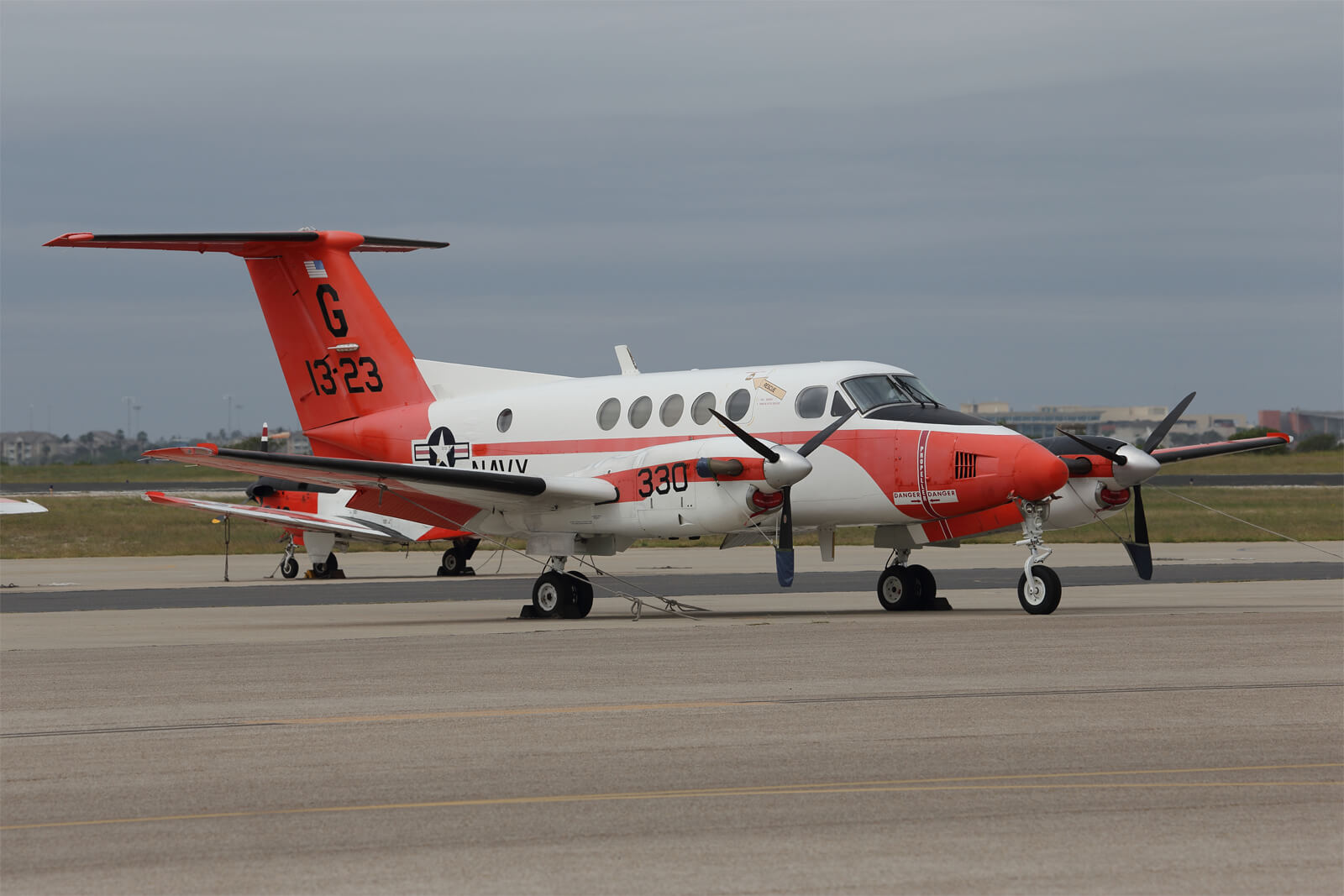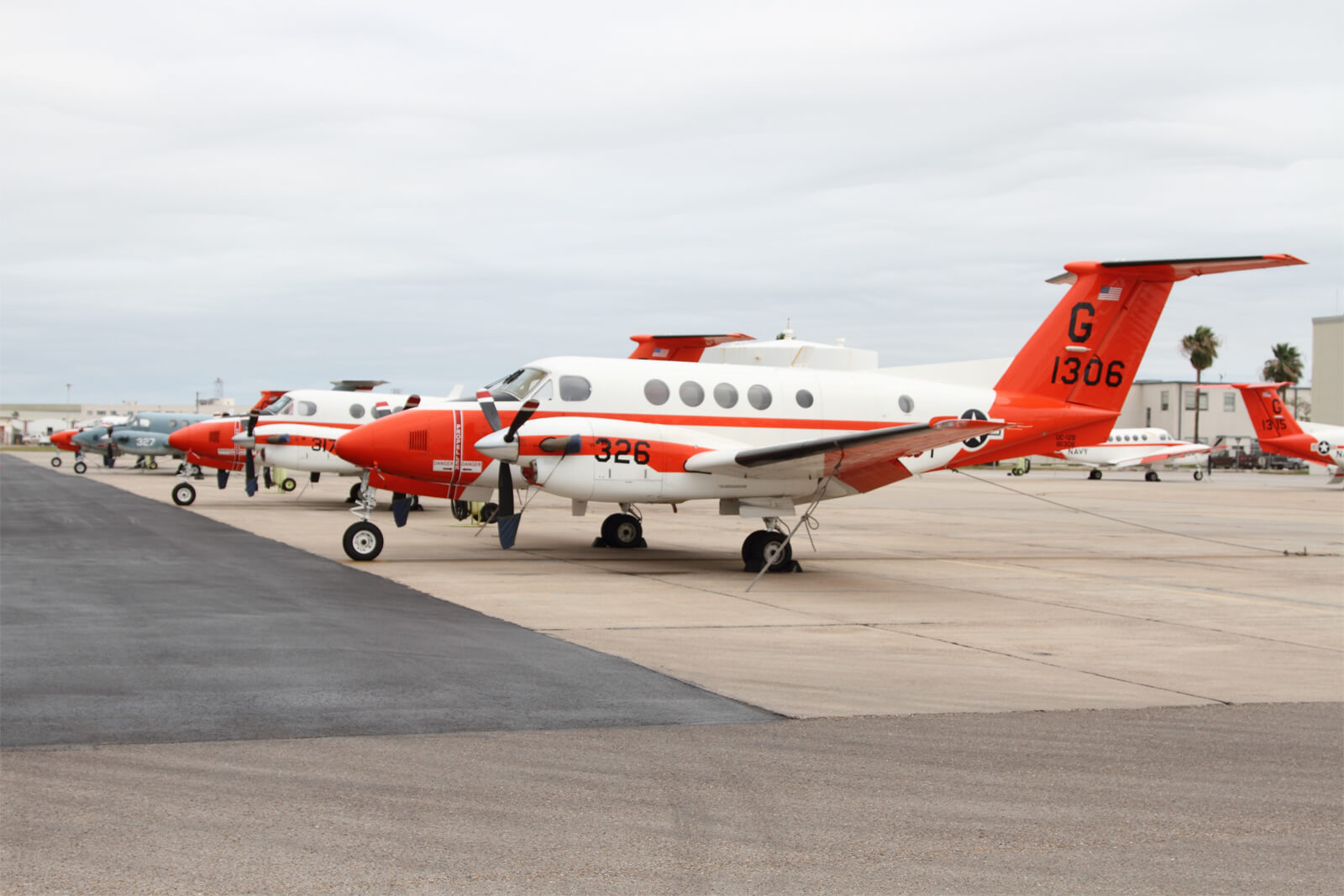 Bell TH-57 Sea Ranger
The TH-57 is derived from the Bell 206 Jet Ranger and is powered by a single Allison 250-C20BJ turbofan engine.  It is used for advanced training and typically operates with one instructor pilot and four students.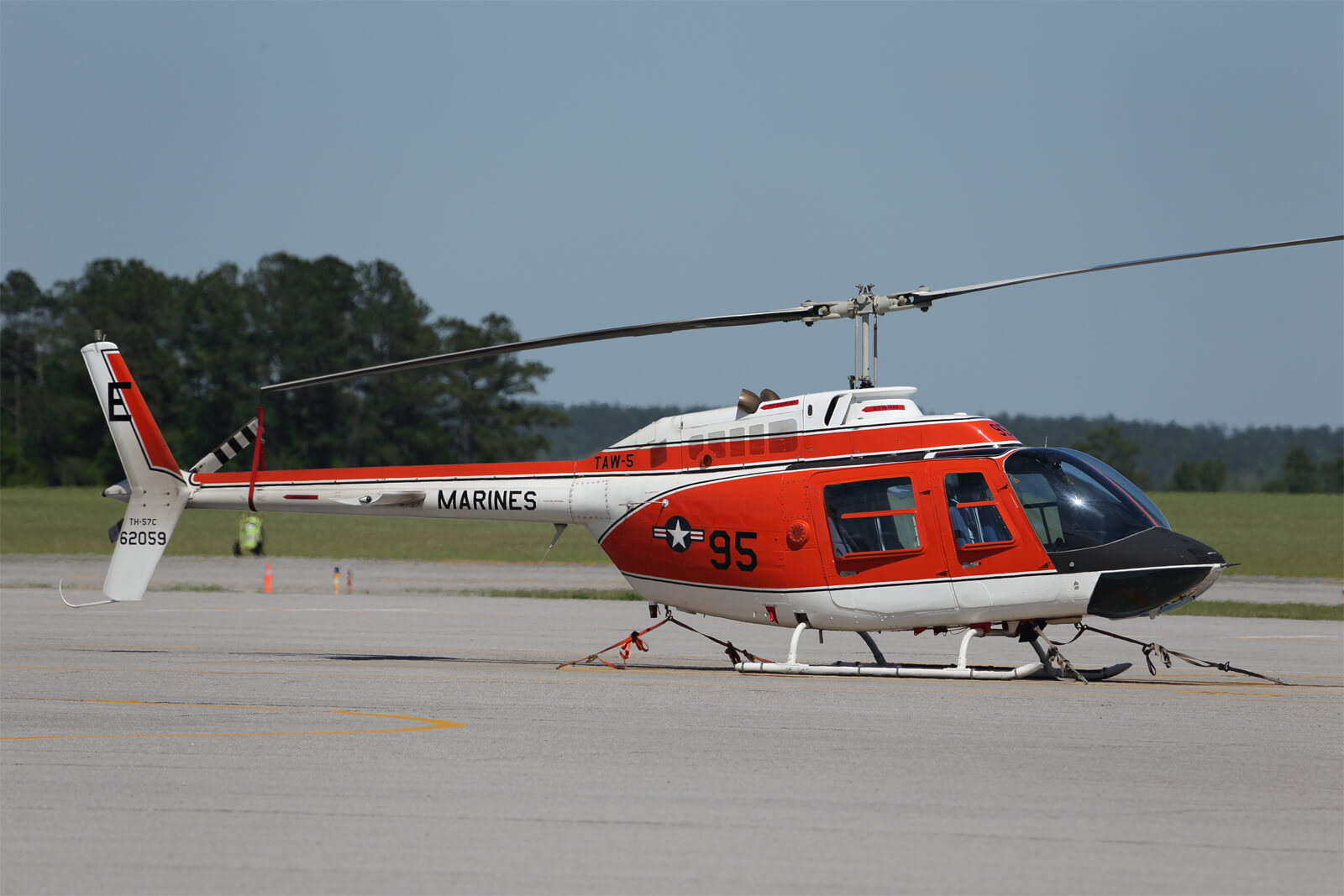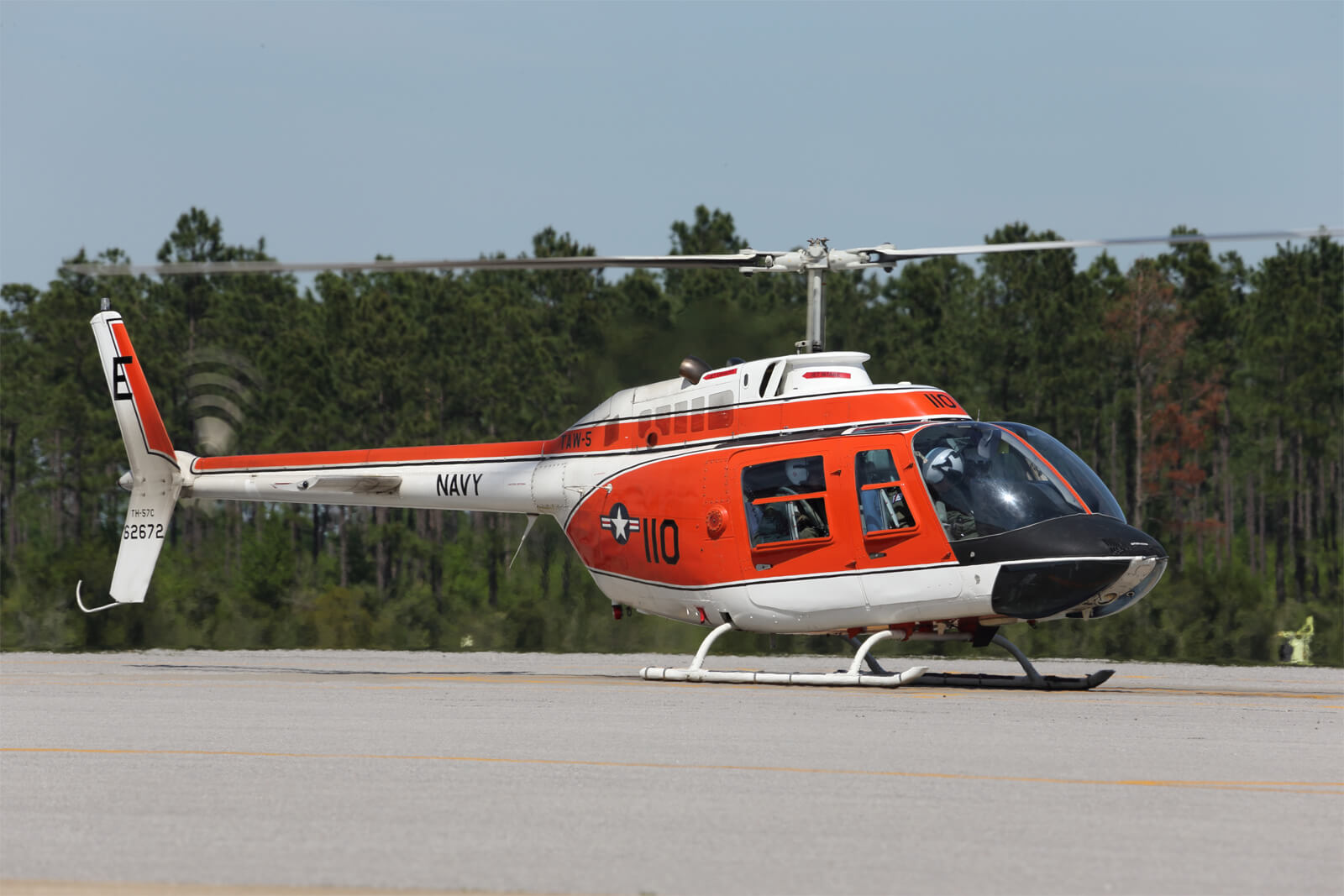 Aviation Press would like to thank the U.S. Navy Public Affairs at each of the Air Stations, Mark Forest and Jon Astley for their assistance in producing this article.
Aviation Press Limited owns the copyrights to this article & associated photographs.