Author & photography: Ian French
HELICOPTER  SEA  COMBAT  SQUADRON  3
Helicopter Sea Combat Squadron THREE (HSC-3) (Merlins) was originally Helicopter Combat Support Squadron THREE (HC-3) and was formed at NAS Imperial Beach in 1967.  At that time it was the only west coast VERTREP squadron.  It provided detachments to operate from Combat Logistics Force (CLF) ships to transfer critical supplies to forward ships thus maintaining maximum mobility of Battle Groups.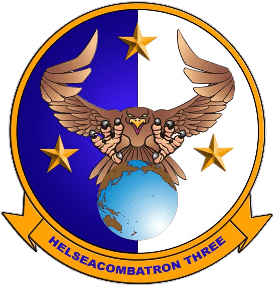 In 1973 the squadron moved to NAS North Island where it still resides today.  HC-3 operated the Boeing Vertol CH-46 Sea Knight, training pilots for their VERTREP duties.  The final CH-46 pilots graduated in 2002 and the unit transitioned to the Sikorsky MH-60S Kinghthawk and became HSC-3.
HSC-3 manages a number of programmes in addition to providing highly trained pilots and aircrew to the US Navy.  HSC-3:
is the Model Manager for the Navy Air Training and Operating Procedures Standardisation (NATOPS) for the MH-60S. HSC-3 evaluates NATOPS programmes for each west coast squadron every year.
Its instructors train all Pacific Fleet Helicopter Control Officers (HCOs) and Landing Signalman Enlisted (LSEs).
Serves as the Chief of Naval Operations (CNO) Search and Rescue Model Manager which establishes the training and equipment requirements for all SAR operations in the US Navy.
HSC-3 celebrated 250,000 Class A mishap-free flight hours in 2013 and has not suffered an accident since 1974 and at the time of writing is the safest operational squadron in the US Navy winning eight Chief of Naval Operations Aviation Safety Awards.
MH-60S Knighthawk
The MH-60S was originally a replacement for the CH-46 Sea Knight although it too has multi mission capability.  Whilst there is much commonality between the MH-60R and MH-60S. notably the cockpits, the MH-60S is actually based on the UH-60L.  It is a hybrid featuring the UH-60 fuselage but with large sliding doors, single aft mounted tail wheel, engines, drivetrain and rotors of the SH-60.  A standard crew for the MH-60S is one pilot, one copilot and two tactical air crewmen depending on mission.
Sikorsky describe the MH-60S as the US Navy's most versatile helicopter.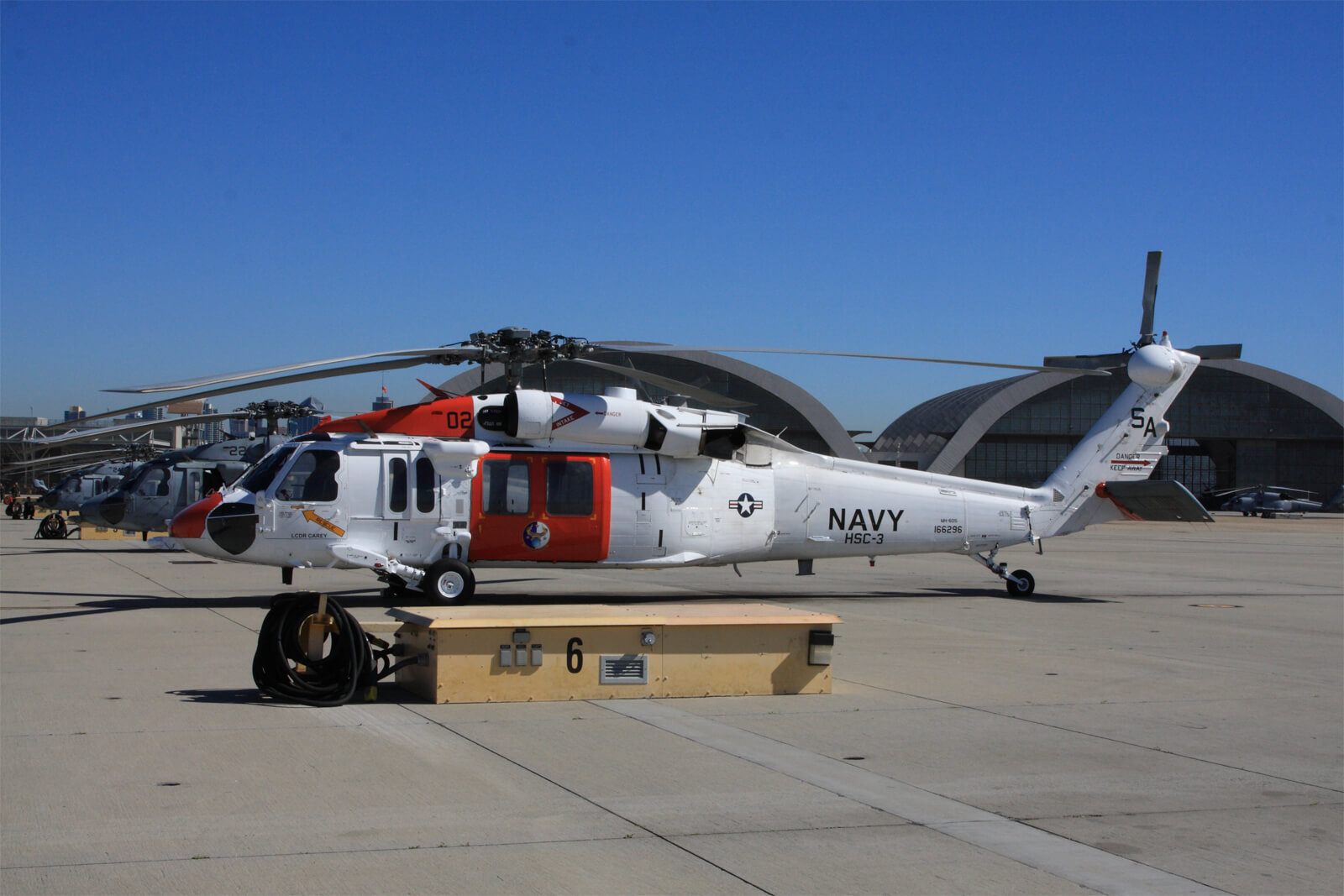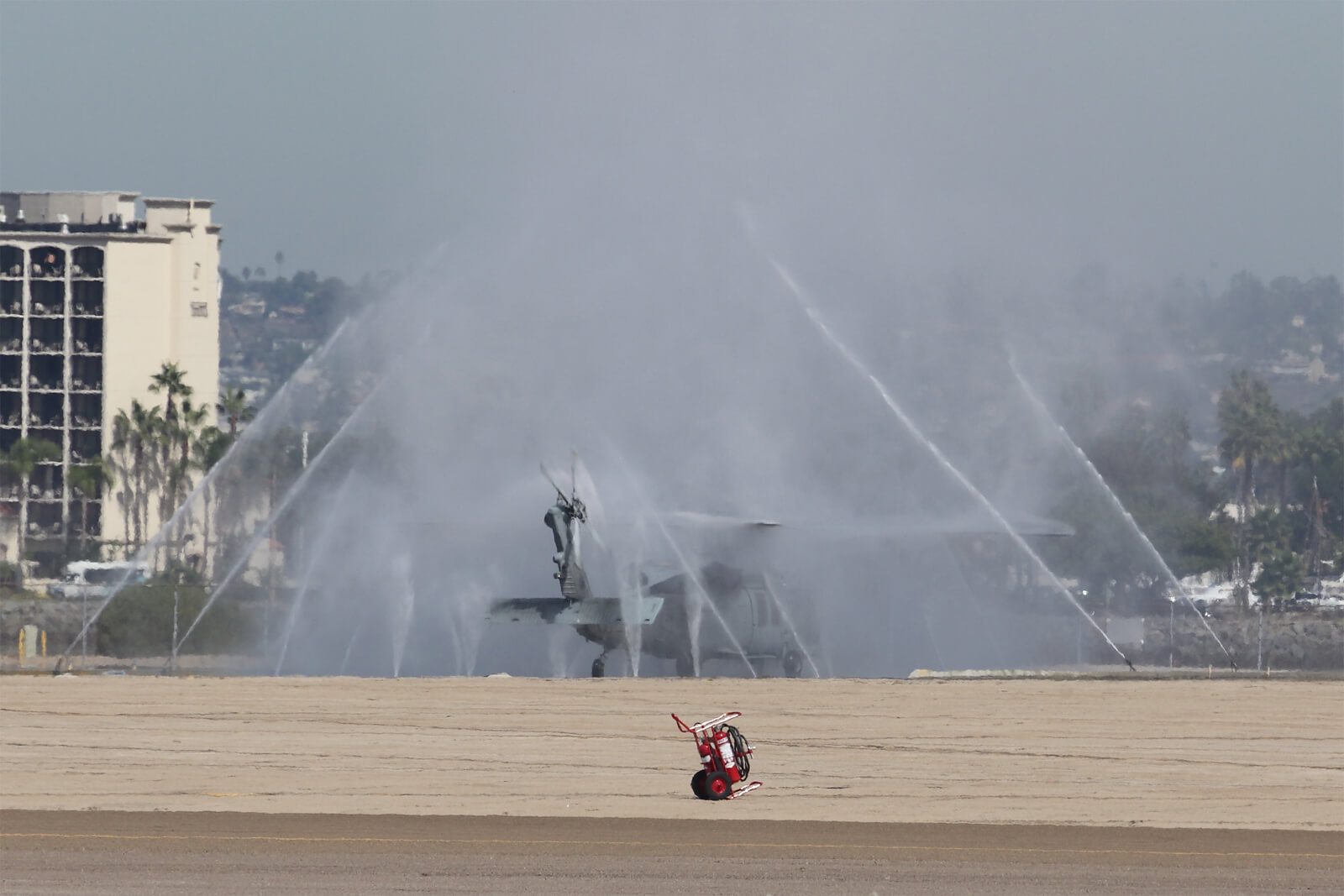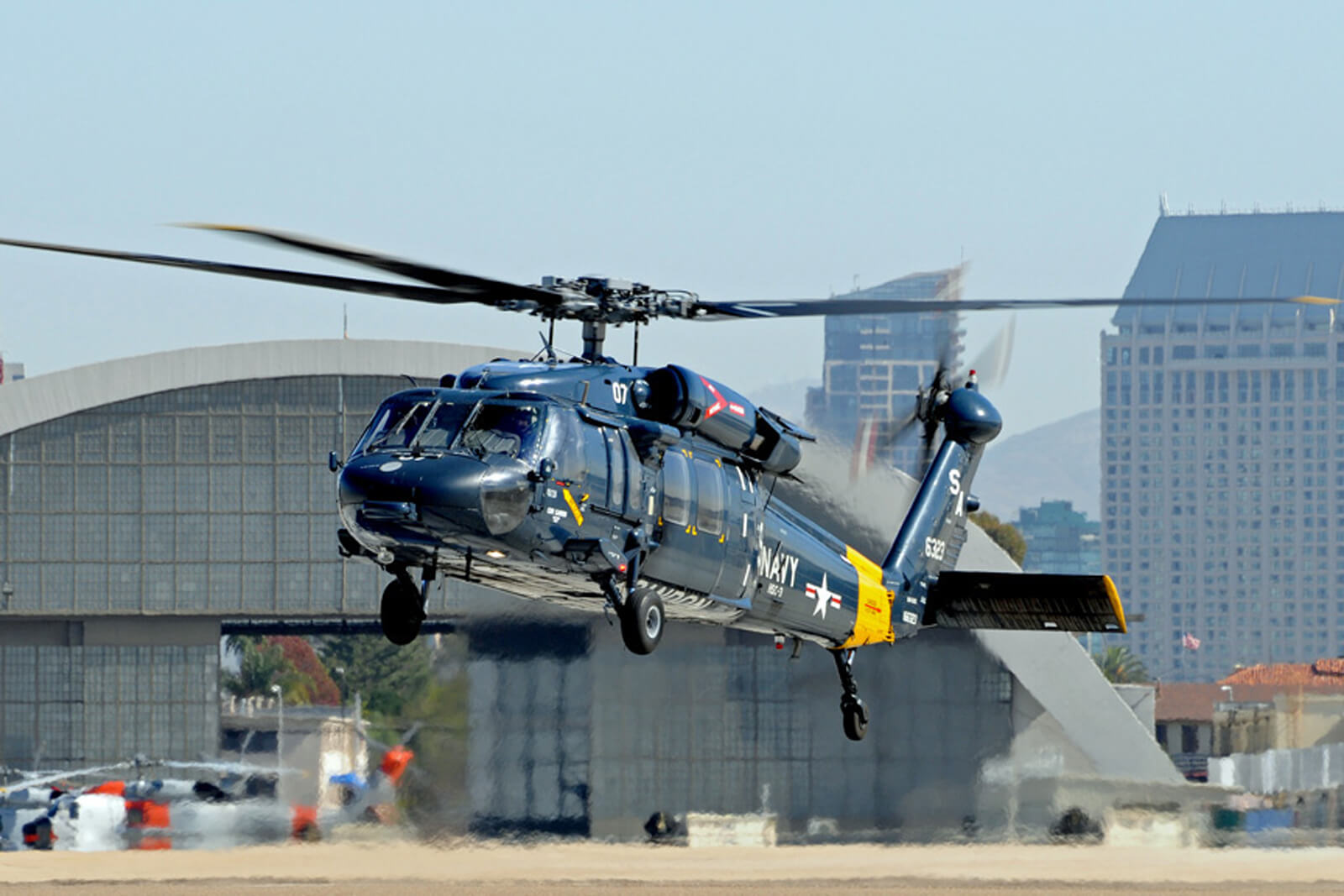 HELICOPTER MARITIME STRIKE SQUADRON 41
Helicopter Maritime Strike Squadron 41 (HSM-41) Seahawks is based at NAS North Island, San Diego, California.  The squadron's motto is "Train to fight, fight to win" and the tail code is TS.  HSM 41 was established in 1983 and is the Navy's west coast Fleet Replacement Squadron dedicated to training new MH-60R pilots and aircrew.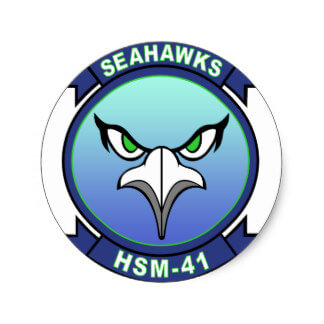 The squadron's main roles include Anti-Submarine Warfare (ASW), Anti-Surface Warfare (ASUW), Medical Evacuation (MEDEVAC), Naval Gunfire Support (NGFS), Search and Rescue (SAR) and Vertical Replenishment (VERTREP).
The squadron was originally commissioned as Helicopter Anti-Submarine Light 41 (HSL-41) and was the Navy's first Light Airborne Multi-Purpose System (LAMPS) MK III squadron flying the Sikorsky SH-60B Seahawk.  HSL-41 trained pilots and aircrew for the west coast HSL squadrons in San Diego, Hawaii, and Japan.  For this fine work the squadron was awarded the Meritorious Unit Commendation in 1985, 1988, 1991 and 2002.
In December 2006 HSL-41 changed its name from Helicopter Anti-Submarine Squadron Light 41 to Helicopter Maritime Strike Squadron 41 and converted to the Sikorsky MH-60R.  The unit has some 35 helicopters on strength.
The squadron has also been awarded the CDR Ellyson Aviator Production Excellence Award in 2011, 2013 and 2014 as well as the 2014 CNO Aviation Safety Award.  HSM-41 has flown more than 200,000 Class A mishap-free flight hours while training more than 4,000 fleet replacement pilots and aircrew for service in SH-60B/MH-60R fleet squadrons.
MH-60R Seahawk
The MH-60R was initially known as the LAMPS Mark III Block II upgrade when development began in 1993.  Overtime the designation was changed to MH-60R to reflect its multi mission capability which combined the capabilities of the SH-60B and SH-60F as well as incorporating the latest materials and advancements including the now standard glass cockpit.  In addition, there is an advanced mission sensor suite which incorporates:  Multi role radar, Airborne Low Frequency Dipping Sonar (ALFS), Electronic Support Measures with integrated threat warning capability, Forward Looking Infrared Electro Optical device, integrated self defence and weapons suite including anti-ship missiles and torpedoes
Sikorsky describe the MH-60R as the most capable ASW and ASUW helicopter in the world.  When the MH-60R is deployed (by other units) the primary missions are ASW and ASUW and the secondary missions are SAR, MEDEVAC, VERTREP, NGFS and transport.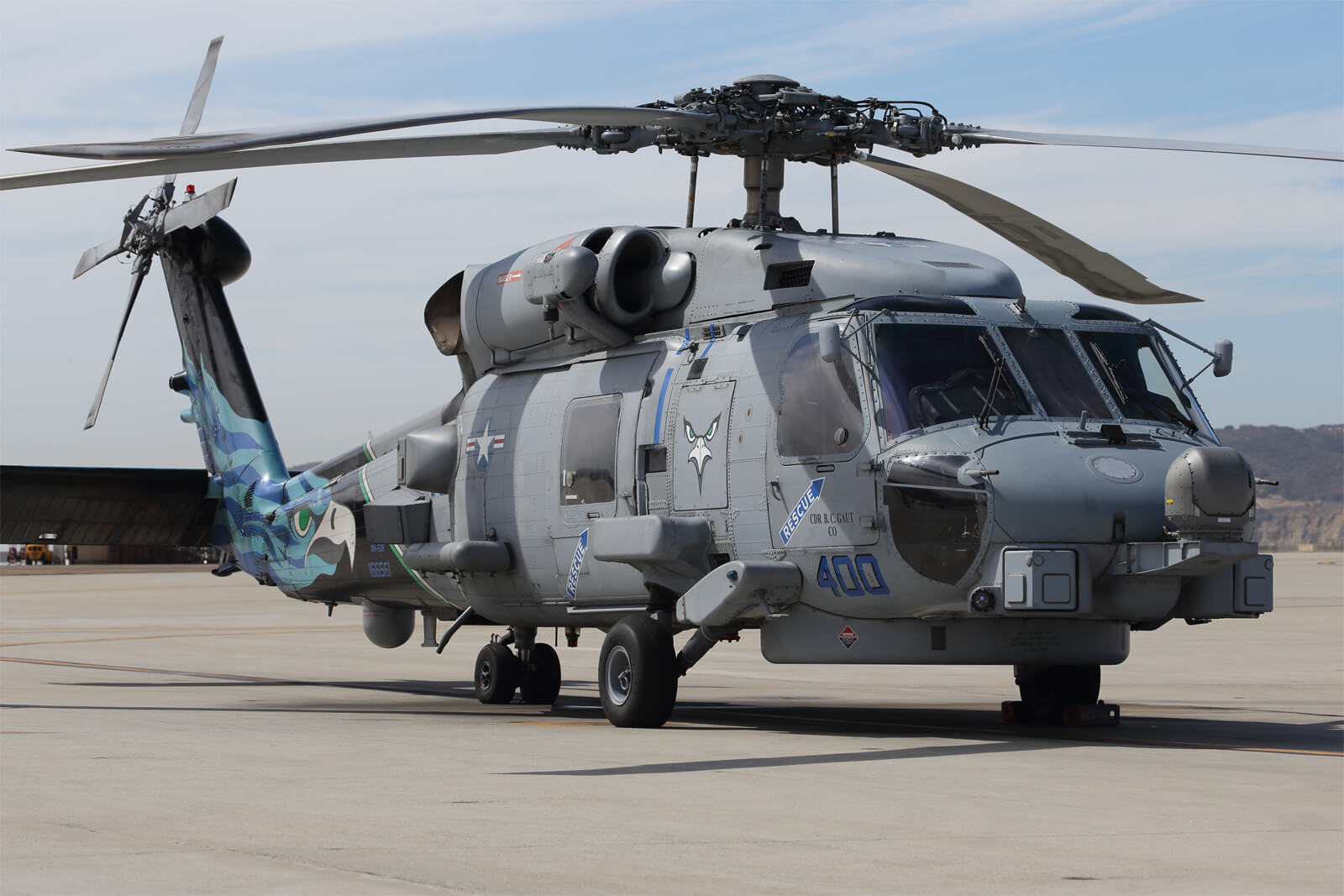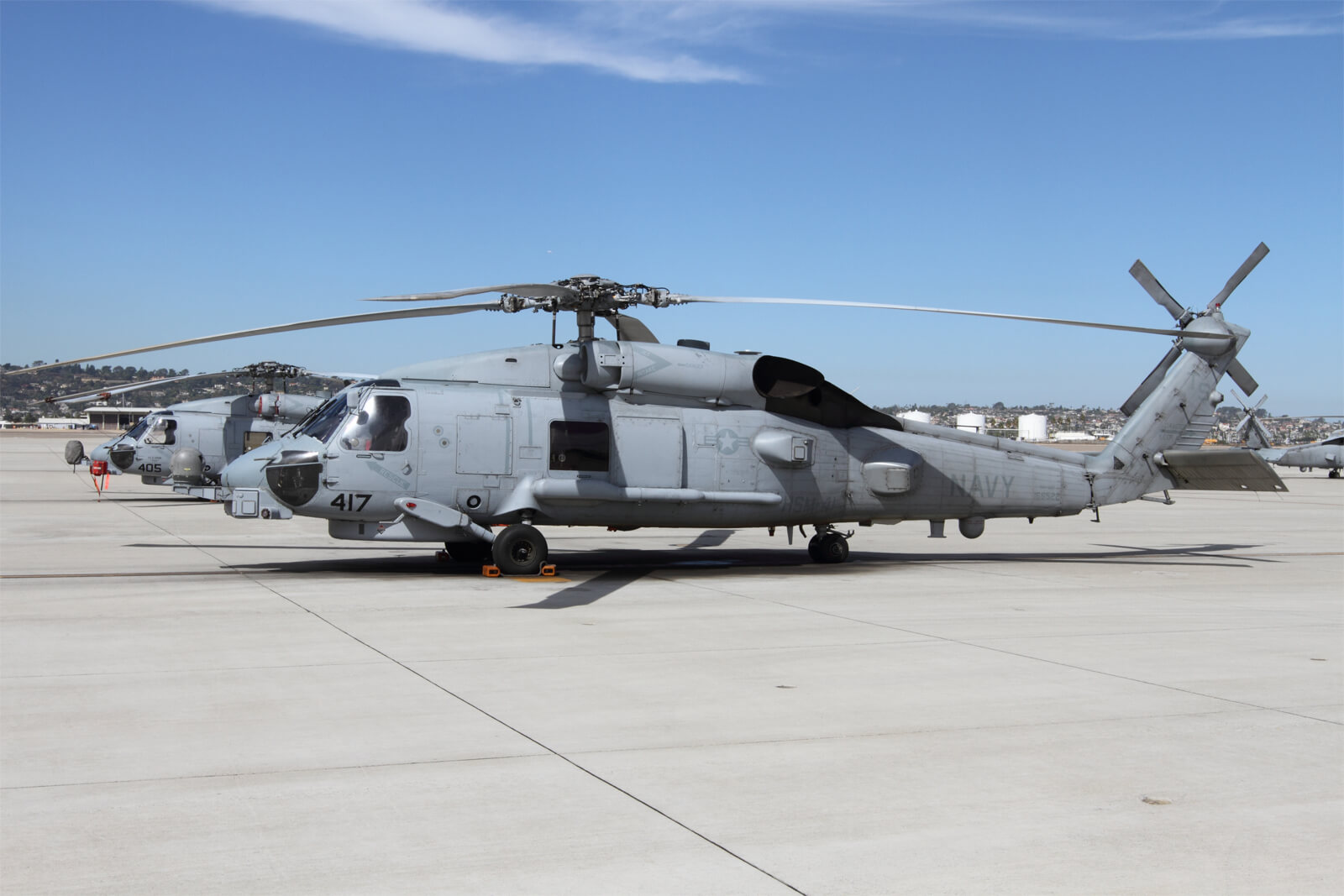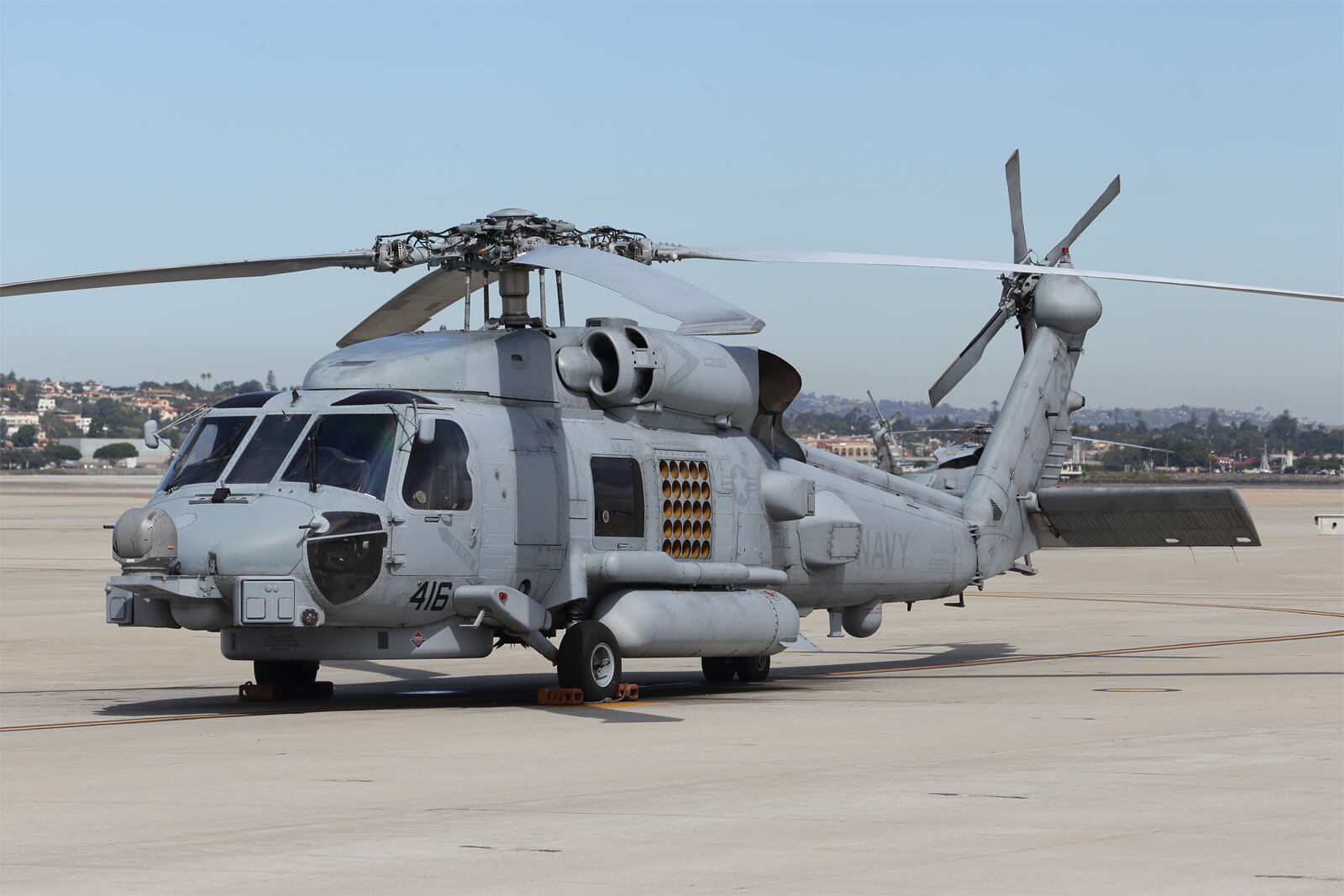 The comparative data for the MH-60R and MH-60S is shown below.
Max load
Max weight
Ceiling
Cruise speed
Max range
Powerplant
MH-60R
3,764 kg
10,659 kg
14,847 ft
146 kn
245 nm
2 x T700-GE401C, 2 x 1800 shp
MH-60S
4,123 kg
10,659 kg
17,560 ft
156 kn
245 nm
2 x T700-GE401C, 2 x 1,800 shp
Aviation Press would like to thank the Public Affairs at NAS North Island, HSC-3 & HSM-41 Public Affairs, Mark Forest and Jon Astley for their assistance in producing this article.
Aviation Press Limited owns the copyrights to this article & associated photographs.