Author & Photographer:  Ian French
The Guardia Costiera is part of the Italian Navy and under the control of the Ministry of Infrastructure & Transport.  It is headquartered in Roma.  It is primarily a search and rescue organisation and was originally established in 1865 as the Corpo delle Capitanerie di Porto (corps of the Port Captancies) and became the Guardia Costiera in 1989.
The Guardia Costiera also works closely with the Ministry of Interior, civil protection departments, judicial authorities and various overseas agencies.  The full mission responsibility is:
Search & Rescue
Safety of navigation
Ship and port security
Protection of the marine environment
Control of fishing
Maritime traffic monitoring
Maritime law enforcement
The Guardia Costiera flew 2,925 hours in 2016.  431 of these hours were search and rescue missions.  1,777 of the total hours were flown by the AW139s, 821 hours by the ATR42s and 327 hours by the P180.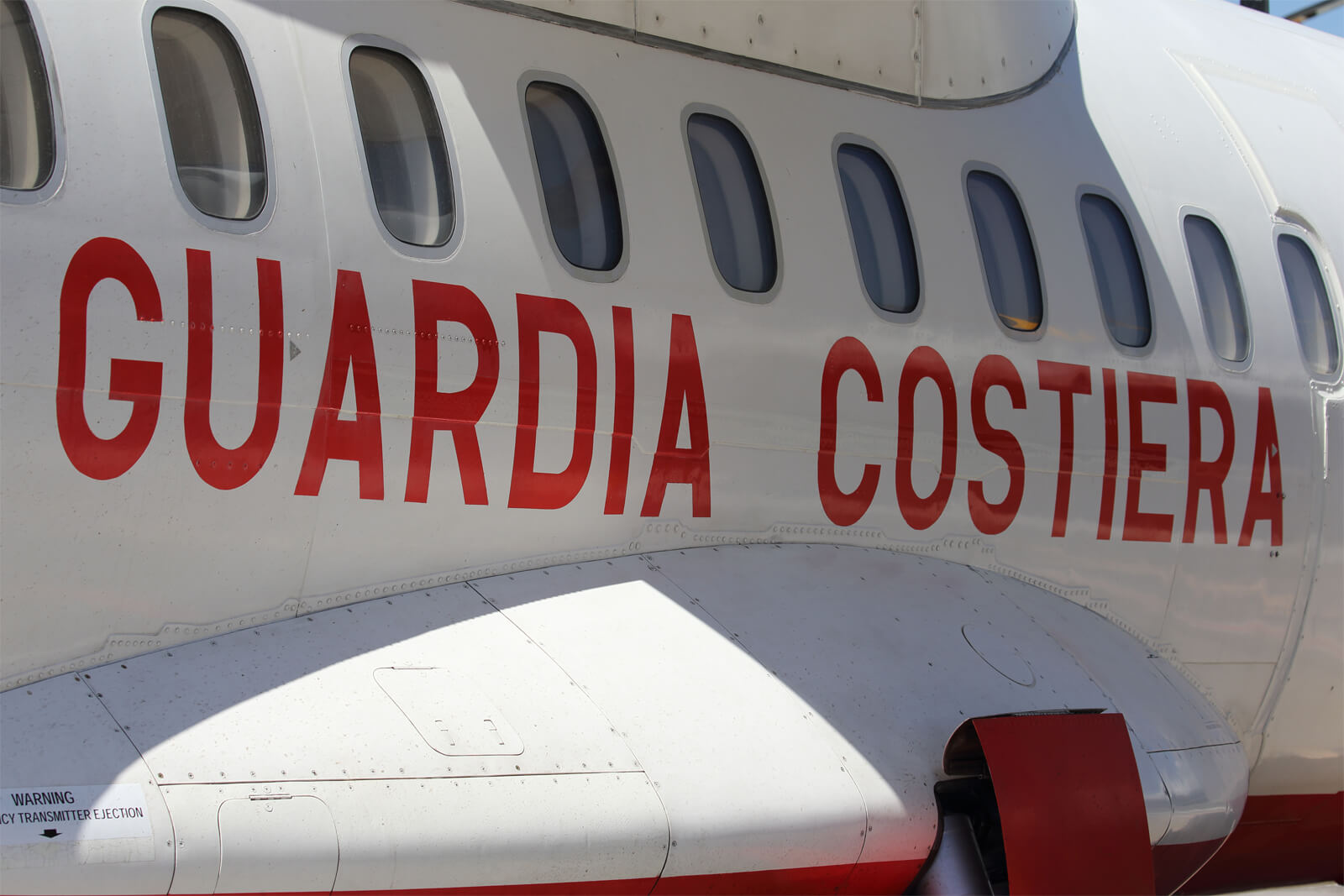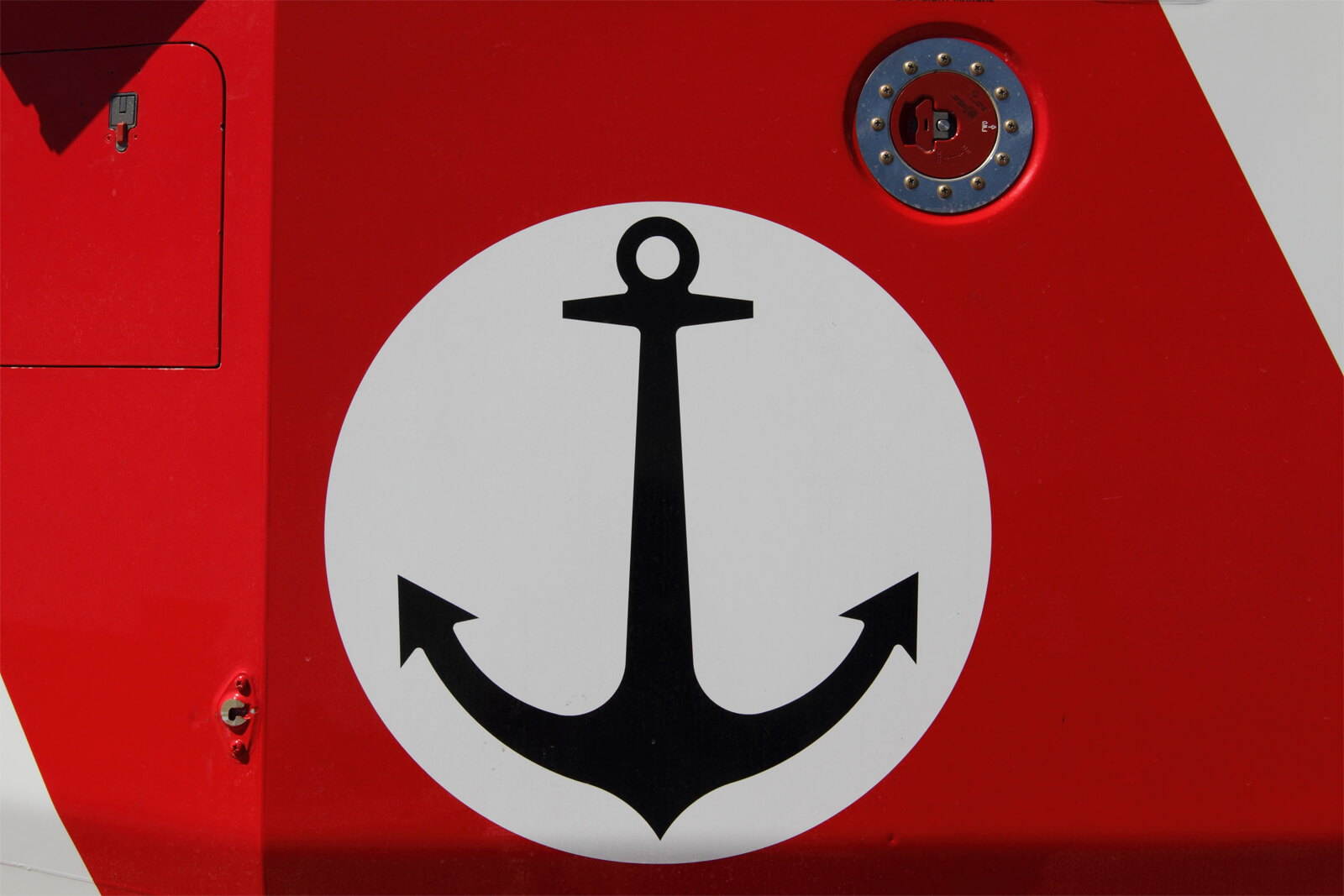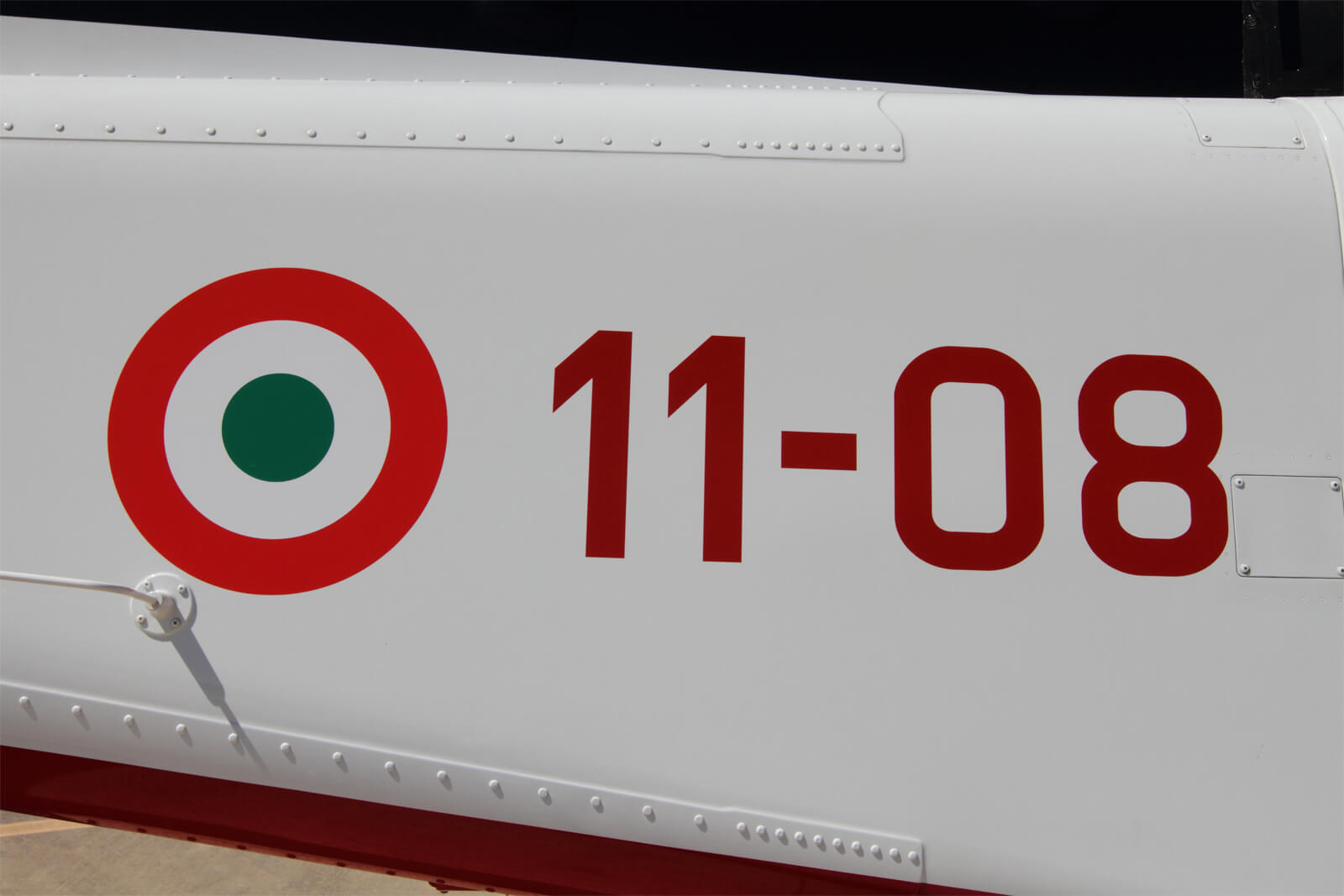 The Mediterranean has 46,000 km of coast line across 23 countries and the sea covers 2.5 million square km.  Italy has 11,000 km of this coast line, nearly one quarter of the total, and so the Guardia Costiera is stretched very thinly.
Current bases are:
Catania – 2 Nucleo Aerea
Pescara – 3 Nucleo Aerea
Sarzana – 1 Nucleo Aerea
Each of the above units operate a Sezione Elicotteri and a fixed wing element.  Future bases are planned for Cagliari and Napoli, possibly in 2018.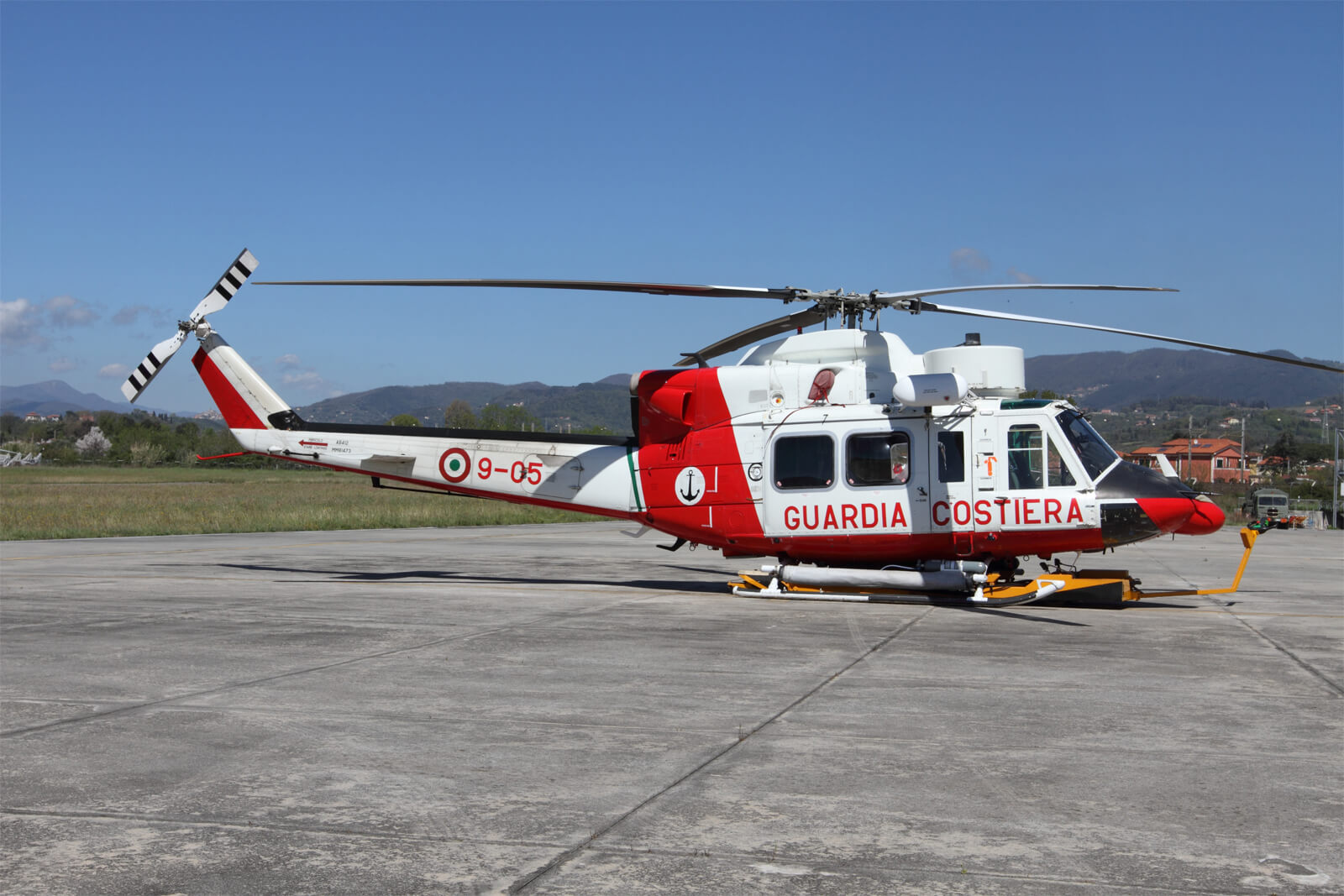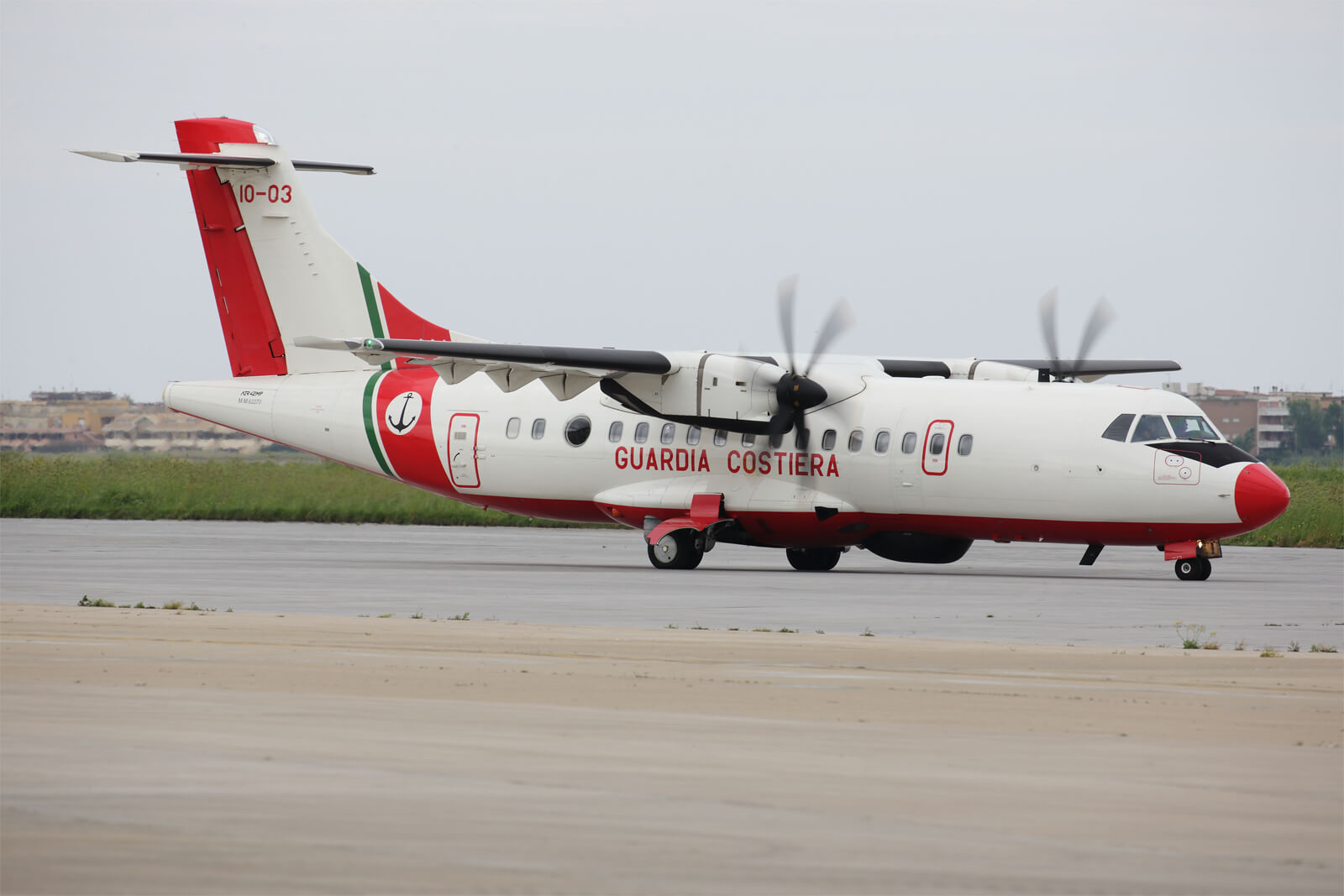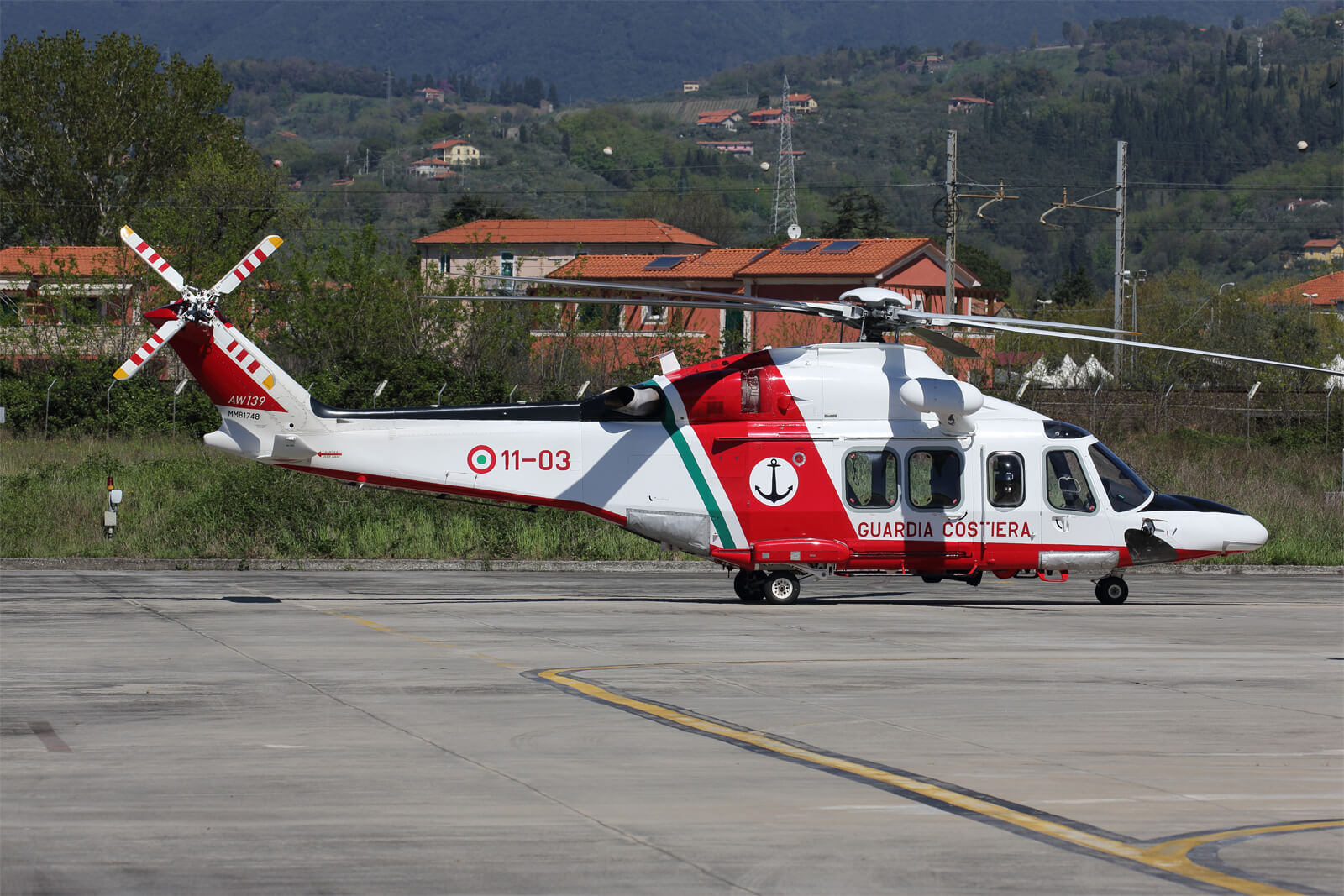 The Agusta Bell 412 has recently been withdrawn from use and the only helicopter now operated is the Agusta Westland 139.  These have an endurance of two and a half hours, a maximum altitude of 20,000 feet and a maximum speed of 167 knots.  The AW139 is fitted with weather & search radar, Forward Looking Infrared Radar, a hoist and is Night Vision Goggle compatible.  A typical crew is four: two pilots, an operator and a swimmer.  Seven to nine passengers can be accommodated.
Three Alenia ATR42s are operated, two at Catania and one at Pescara.  These have a maximum endurance of six hours for patrol missions, a maximum cruising altitude of 25,000 feet and a maximum speed of 250 knots.  The aircraft are equipped with Side Looking Airborne Radar, a search radar, an Electro Optical Sensor Turret and an Airborne Thematic Mapper.
Two Piaggio P166 Albatross patrol aircraft are still operated but are retiring this year.  These operate weather & search radar, Forward Looking Infrared Radar and CASI (an anti-pollution system).  The P166 has a maximum endurance of three and a half hours, a maximum ceiling of 24,000 feet and a maximum speed of 220 knots.
One Piaggio P180 is operated from Roma for patrol, transport and medivac duties.
Aviation Press Ltd would like to thank Paolo Di Biagio and Mark Forest for their help in arranging the visit and the Guardia Costiera for hosting us, in particular the Nucleo Aerea at Catania and Sarzana.
Aviation Press Limited owns the copyrights to this article & associated photographs.