Authors: Ian French & Paul Witty, Photographers: Ian French & Jon Astley
Exercise Iniochos is an annual operational and tactical level training exercise hosted by the Greek Air Tactics Centre at Greece's Fighter Weapons School at Andravida Air Base.  Originally Iniochos was a national exercise and first started in the 1980s with the forward deployment of the Fighter Weapons School to Larissa.
In 2005 the exercise was decentralised and operated from multiple bases so basically all participants operated from their home bases with the planning and coordination taking place at the Air Tactics Centre and Fighter Weapons School facilities at Andravida.  From 2013 it was decided to operate a Single Base Concept and the exercise has been centred at Andravida. From 2015 foreign countries have participated.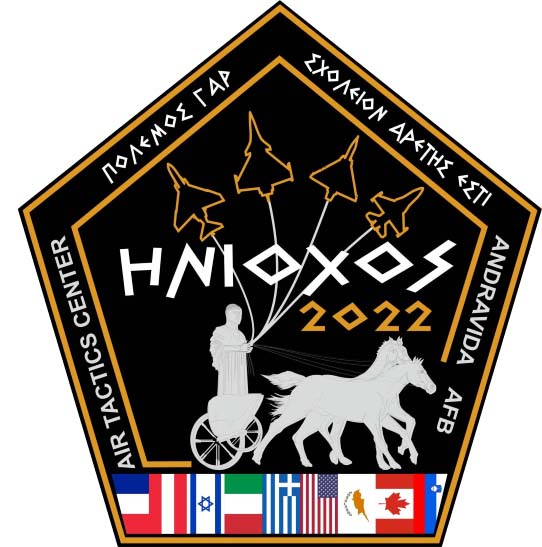 The main exercise objective is to expose personnel to an intensive battle rhythm with realistic attrition rates and challenging scenarios which include multiple modern threats and real time live events, tailored to produce the fog of war and the friction effect, which is expected to dominate the modern battlefield and test both the physical and psychological endurance of the modern fighter.  Results are captured and assessed with the use of onboard and off board tracking data, sensors and specialised debriefing software, which is used for the reconstruction of the mission by experienced Fighter Weapons School instructors, who oversee the debriefing process.
The exercise is designed to cover missions such as:
Air operations versus Integrated Air Defense System (IADS)
Offensive Counter Air / Airfield Attack
Air Interdiction / Special Targets (bridges, power stations, vehicles, etc.)
Anti-Surface Warfare
Slow Mover Protection (SLOMO)
Combat Search and Rescue (CSAR)
Dynamic Targeting (DT) / Strike Coordination and Reconnaissance (SCAR) / Close Air Support (CAS) / Time Sensitive Targets (TST)
High Value Airborne Asset (HVAA) Protect/Attack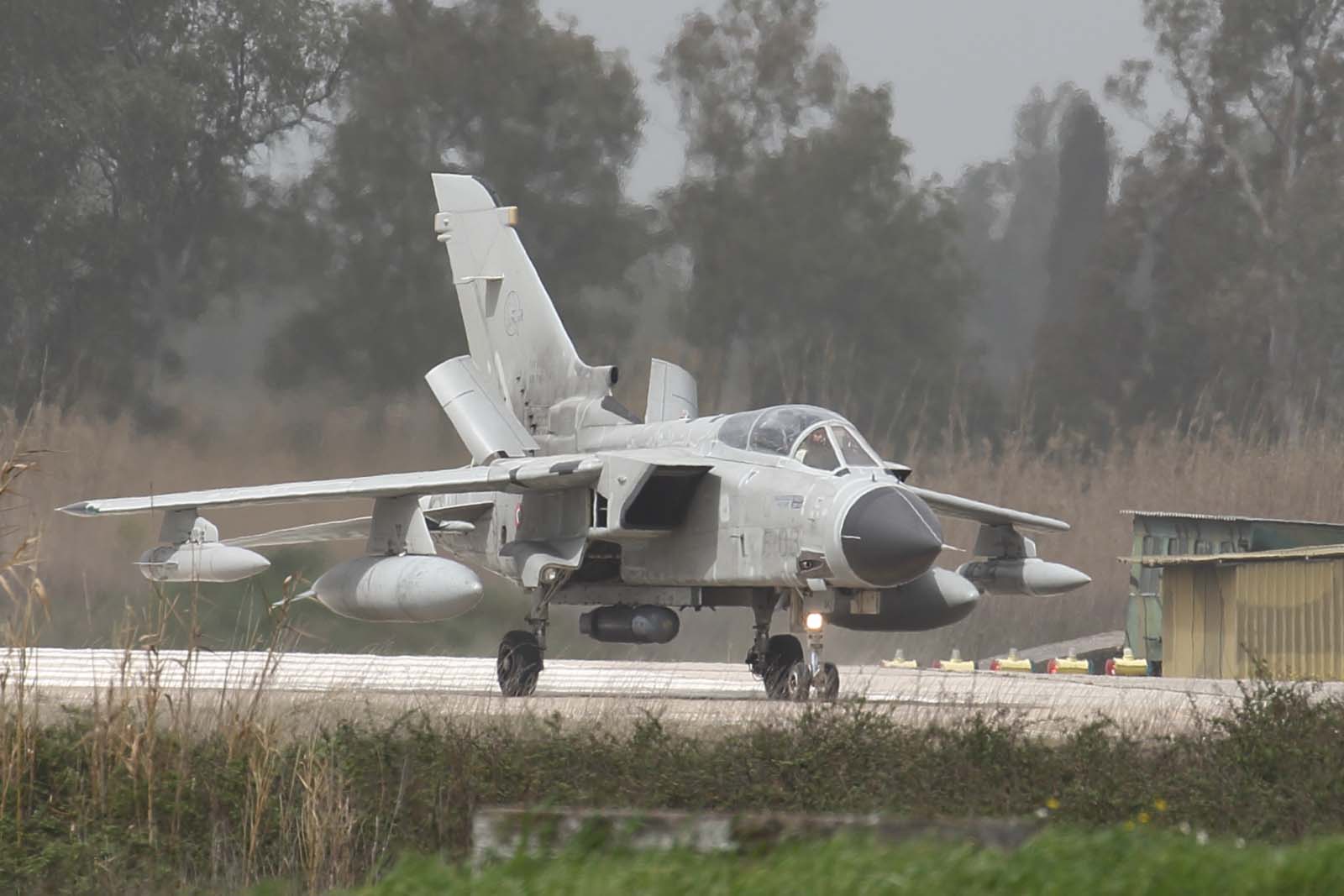 Overseas participants based at Andravida were:
48 Fighter Wing from RAF Lakenheath with 492 Fighter Squadron and 494 Fighter Squadron with F-15E
201 Squadron and 253 Squadron from Ramon, Israel with F-16I
122 Squadron with Gulf 550 AEW from Nevatim, Israel
6 Stormo with 154 Gruppo and 155 Gruppo from Ghedi, Italy with Tornado ECR/IDS
152 LEESK with PC-9M from Cerklje ob Krki, Slovenia
460 MED with AW139 from Paphos, Cyprus
Visiting Greek units were:
110 PM from Larisa with 337 MPK with F-16C
111 PM from Nea Anchialos with 330 Mira, 341 Mira and 347 Mira with F-16C
114 PM from Tanagra with 331 Mira with Mirage 2000-5BG/EG
115 PM from Araxos with 340 Mira and 343 Mira with F-16C/D
In addition, the Andravida based F-4E(AUP) of 338MPK participated.
Non based aircraft involved were from the US Navy, French Navy and Canadian Air Force.
Aviation Press would like to thank the Defence Section of the British Embassy, Athens, Colonel Konstantinos Gkoumatsis and the Hellenic Air Force for their assistance with the visit